Quentin Tarantino, known for his violent and overtly profane cinematography, has recently drawn intense backlash following a casting call that was issued for his upcoming film.
According to KCBS-TV, a Los Angeles-based casting agency announced that "The Hateful Eight" director is recruiting "whores" to star in a new production.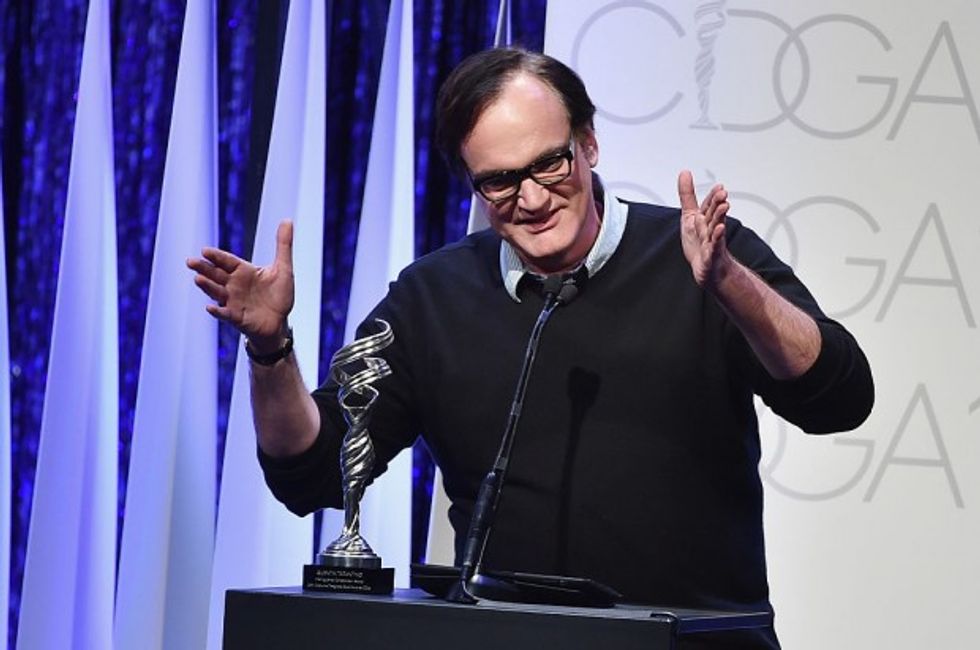 Quentin Tarantino accepts the Distinguished Collaborator Award onstage during the 18th Costume Designers Guild Awards Feb. 23 in Beverly Hills. (Kevin Winter/Getty Images)
The online post, which has since been deleted, opened with "Casting Whores for Quentin Tarantino project."
Requirements for the role were explicit, requesting that applicants have "natural breasts" and asking that they write the word "whore" in the subject line of the application email.
Actress Marita de Lara told KCBS that, though reading the post made her "step back," she was not completely shocked because offensive casting calls are the norm.
"What's most shocking to me is how desensitized I am," Lara said. "It does make me take a step back. I have kids. I have a daughter. I wouldn't want my daughter to be going on something like that."
The blog Women and Hollywood, which first flagged the post, said the casting call was "not OK" but common in the industry.
"This description is actually a typical example of Hollywood sexism, particularly as it pertains to roles for women," the report read.
Women and Hollywood included a screenshot of the deleted post, which read as follows:
Casting Whores for Quentin Tarantino project. Caucasian, non-union females, ages 18–35. Western film shoots June 21st-25th in Los Angeles. No highlights, natural eyebrows, natural breasts, natural hair color to be true to the period. Dress sizes 2–8. Please send photo, including sizes.
Casting director and filmmaker Angela Hutchinson told KCBS that, though the wording may be explicit, casting calls often use the same language that is used in the movie's script.
"Whoever the casting assistant is basically is looking at the script, and they are quickly typing what was listed in script," Hutchinson said. "It's kind of crazy that the studio or a woman and wouldn't say: 'You know what? Let's remove that to sexy woman or some other appropriate title for whatever they were looking for.'"
One male actor told KCBS that casting calls don't have to be sexist to be offensive.
"A lot of casting calls such as like looking for a 'fat slob' or looking for a 'disgusting friend.' I think there's more respectful ways to describe it," the actor told the station.