From body parts to car parts, applications for computerized 3D-printing are quickly moving into many new areas. This week, customized 3D-printed gummy candy became a reality for candy lovers all across America.
Initially launched in late May at the New York City flagship store of Dylan's Candy Bar, the 3D-printing machines from Katje's Magic Candy Factory are now installed at Dylan's locations from coast to coast.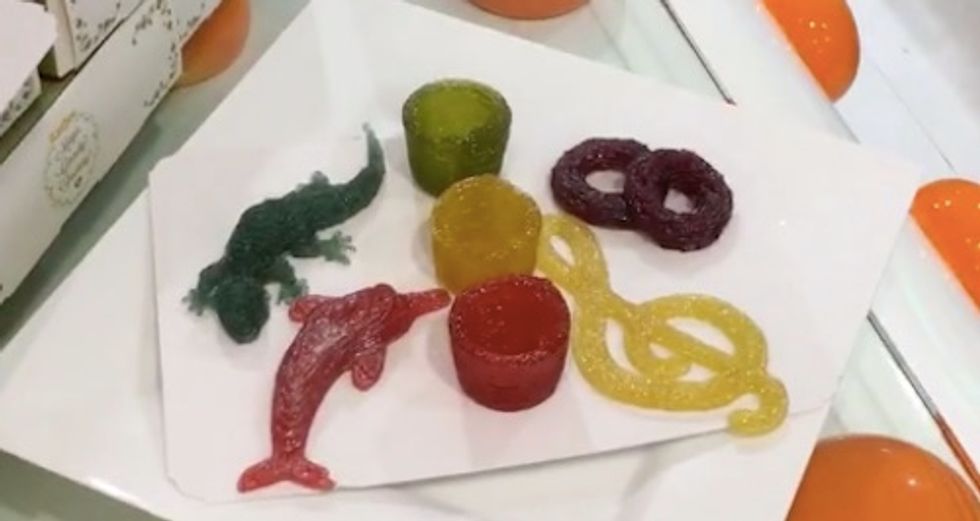 Mike Opelka/TheBlaze
Using a tablet computer connected to the printers, consumers can email an image or create a design using a number of templates available.
In addition to choosing the color and flavor of your candy, a special "finishing touch" option can add edible glitter or a sour candy coating to the final product.
In less than five minutes, the personalized gummy candy is finished.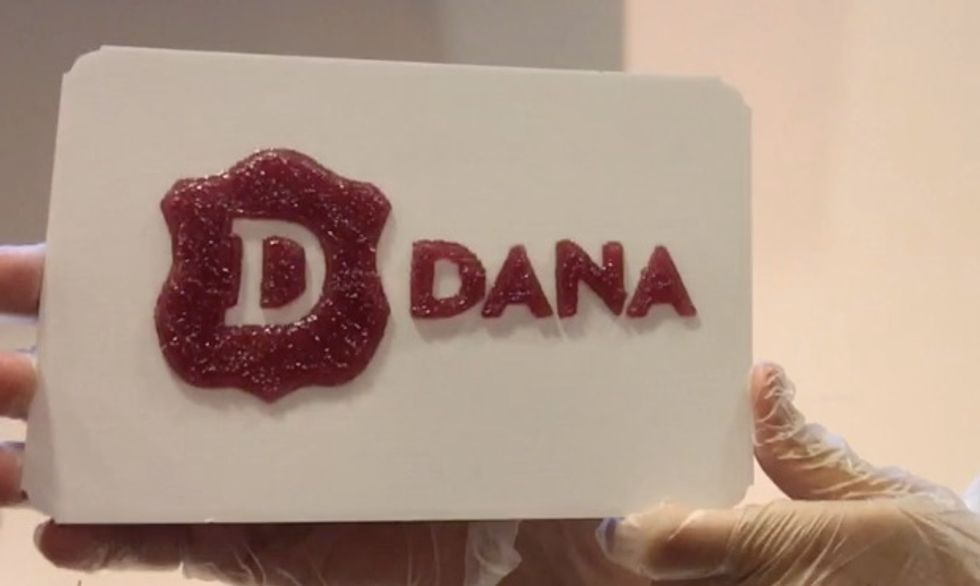 Mike Opelka/TheBlaze
The Katje's Magic Candy Factory machine used to create gummy treats is reported to be the only "food safe" 3D-printer in use.
The end result is a gummy candy made using "100% natural products" and is dairy-free, gluten-free and nut-free.
Watch TheBlaze Facebook video demonstrating the process of creating customized, edible gummy candy in just about any design you can imagine:
—
Follow the author of this story on Twitter and Facebook: