The State Department appears to be slower at responding to public records requests related to Hillary Clinton than other requests — often pushing responses past the presidential election in November.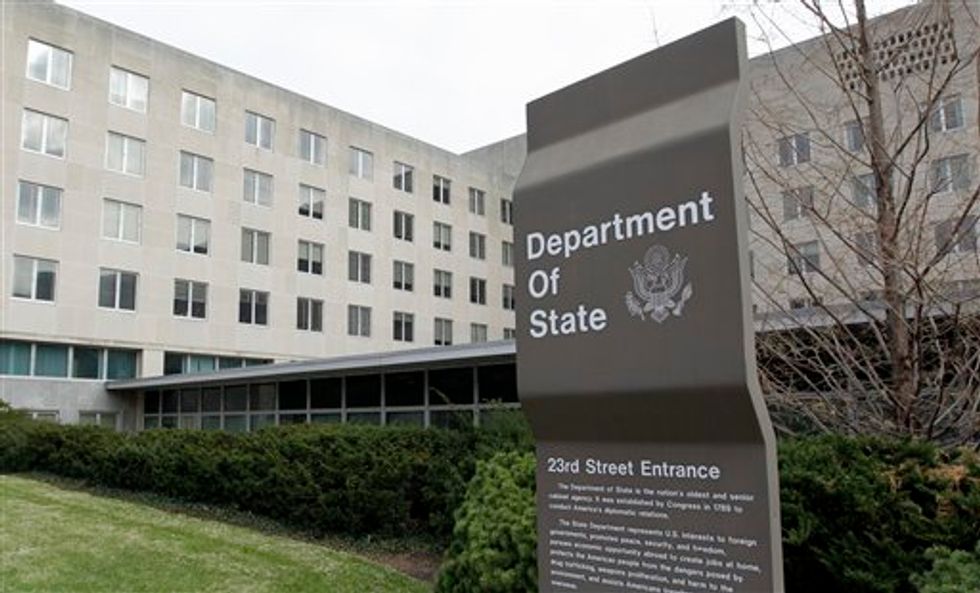 AP/Luis M. Alvarez
An International Business Times review of publicly available records requests using the government-transparency website MuckRock showed that "inquiries related to the Democratic presidential nominee are more likely to be delayed until after the election than other requests to the State Department."
IBTimes, though, was quick to explain that there's no actual proof State is delaying the requests on purpose. The review does show, however, how difficult it is to look into Clinton's time at the agency.
Though the files reviewed by IBT constitute just a fraction of the tens of thousands of inquiries the State Department processes annually — too few, experts said, to establish any sign of deliberate obstruction — they underscore the difficulty of probing Clinton's tenure as the top U.S. diplomat, even as interest in her record mounts.
Four of MuckRock's five Clinton-related records requests "have been given approximate due dates after the election in early November." The last request already passed its May due date and hasn't been fulfilled.
But among 20 other Freedom of Information Act requests, "only half had been postponed until after the 2016 presidential election, receiving estimated completion dates in October or earlier."
A State Department spokesman said that the agency's response to FOIA requests is "nonpartisan."
"The State Department handles FOIA requests in an entirely nonpartisan manner," Deputy Spokesperson Mark Toner said in a statement. "The State Department is not seeking to prevent the release of material related to former Secretary Clinton," he said, adding that completion dates are strictly estimates and subject to change.