In addition to sitting down for an interview with Jimmy Fallon, President Barack Obama joined the "Tonight Show" host Thursday during the monologue for one of Fallon's signature bits, "Slow Jam the News."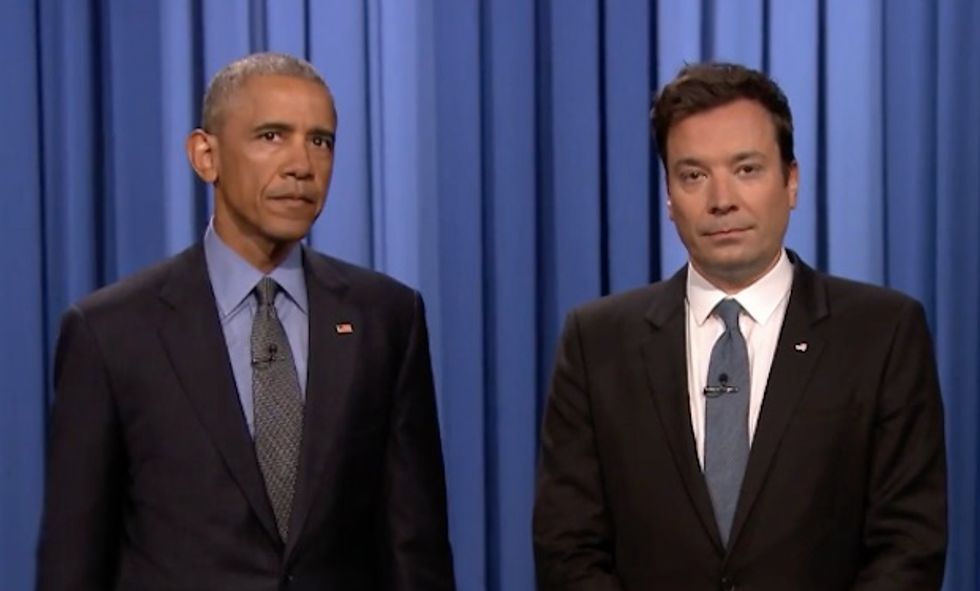 Image source: YouTube
From the economy to health care and gay marriage, Obama's performance summarized what he believed to be the accomplishments of his time in office.
When the song's lyrics lamented the end of the president's second term and wondered if Obama "could go for three like my man, Steph Curry," the president responded, "There will be no third term, I can't stay forever. Besides, daddy's got a Hawaiian vacation booked in about 223 days."
Later, Obama also participated in another Fallon regular feature, "Thank You Notes."
Watch the "Slow Jam" clip:
—
Follow the author of this story on Twitter and Facebook: