PARK CITY, Utah (TheBlaze/AP) — Donald Trump can be an effective president, and he's going to win with you or without you, Republican Chairman Reince Priebus told several hundred of the party's top donors and strategists Saturday.
Trump is setting a dangerous example for Americans by promoting "trickle-down racism," and the party must look beyond this presidential election to find its future, the 2012 nominee Mitt Romney told the same group later that morning.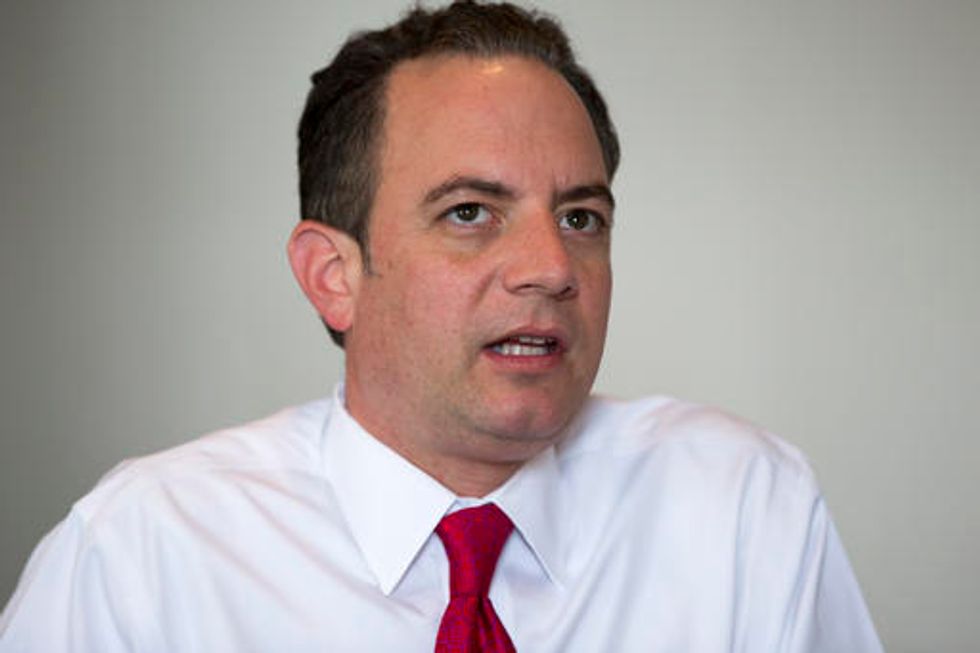 Republican National Committee Chairman Reince Priebus (AP Photo/J. Scott Applewhite)
Delivered within moments of each other at Romney's annual business and politics summit, those opposite messages were enough to cause whiplash. That's a hazard of being a Republican this year, as the party struggles to figure out what to do with its controversial presumptive presidential nominee.
Blinking back tears as he spoke, an impassioned Romney said many have asked him to get off his "high horse" and back Trump, seeing presumptive Democratic nominee Hillary Clinton as unacceptable. "Either choice is destructive," Romney said. "I love this country. I love the founders. I love what this country is built upon, and its values. And seeing this is breaking my heart."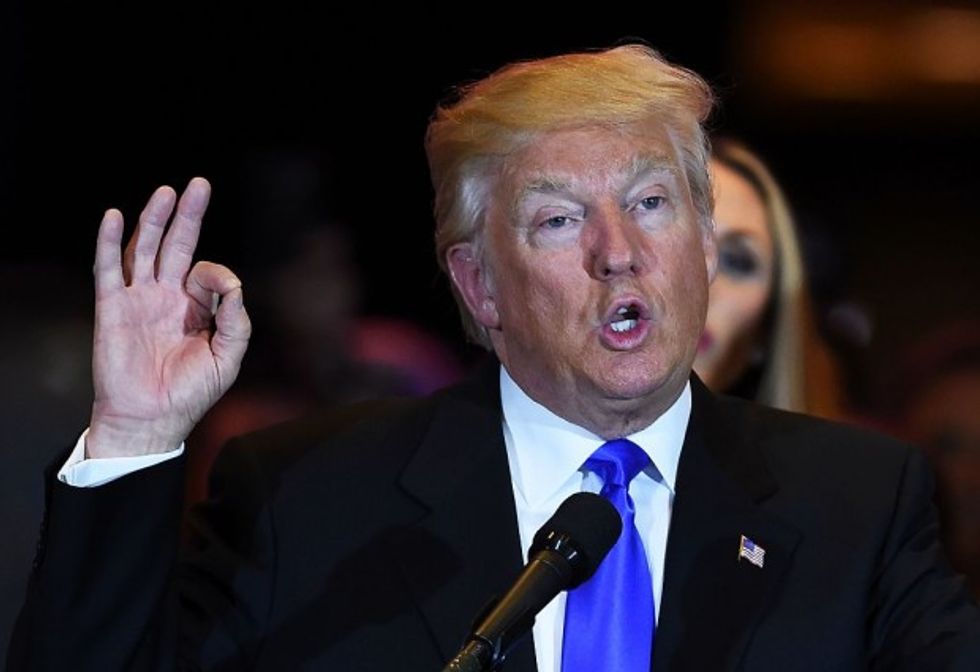 Jewel Samad/AFP/Getty Images

Romney said he would not spend time campaigning for or against Trump and predicted 90 percent of Republicans would vote for Trump.
The attendees, about 300 of Romney's longtime donors and friends, provided a snapshot of the wide range of GOP sentiment about Trump. While most are eager to keep Clinton out of the White House, Trump keeps giving many of them pause, the latest example being his comments that a federal judge's Mexican heritage prevents him from fairly overseeing a lawsuit against him.
"It's very difficult to envision" how Trump can win, Kristen Soltis Anderson said in a rare on-the-record session.
House Speaker Paul Ryan squirmed as he was asked how he could support Trump after denouncing the candidate's comments about the judge. Ryan said his leadership position means he must convey the will of Republican representatives, not just his own.
Many Republicans at the summit wanted to find a way to justify a Trump endorsement — but some couldn't.
"For me to jump in, this pivot has to come. We're still in primary mode, I guess because it has a reality TV feel. But the pivot has to happen, and it's not," said John Rakolta Jr., a former fundraiser and family friend of Romney who lives in Michigan. "I'm an optimist by nature, and I keep hoping and hoping and hoping that there will be a reason to support him."
Lanhee Chen, Romney's former policy director, had been feeling the same way — until recently.
"The last two weeks have given me serious doubts as to whether he could beat Hillary Clinton," said Chen, a research fellow at the Hoover Institution. He said he is particularly bothered by Trump's personal attacks on Romney, but also sees red flags in Trump's comments about the judge and seeming unwillingness to build out his campaign infrastructure.
And there were those now firmly on Team Trump. Anthony Scaramucci, a New York investor, and Andy Puzder, a California fast-food chain executive, were among those willing to speak in favor of the candidate. "This is not a rabidly anti-Trump crowd," Scaramucci said. "If anything, people are trying to find ways to diplomatically support the candidate."
Missing from the gathering was Trump himself, who has never been invited to speak to the Romney crowd. But the candidate weighed in from afar, saying at a Saturday rally in Tampa that Romney is bitter because he's a failed presidential candidate who "choked like a dog."
Mitt Romney had his chance to beat a failed president but he choked like a dog. Now he calls me racist-but I am least racist person there is

— Donald J. Trump (@realDonaldTrump) June 11, 2016