The man who achieved infamy by serving as head hitman for Pablo Escobar's massive drug cartel is now a free man. After being released from prison two years ago, Jhon Jairo Velasquez has set out to prove to the world that it's never too late to turn your life around.
Velasquez, who spent more than 20 years locked up for actions he committed while serving as chief enforcer for the notorious Colombian drug kingpin, has amassed a staggering online following since launching a video blog series tracking his path to redemption.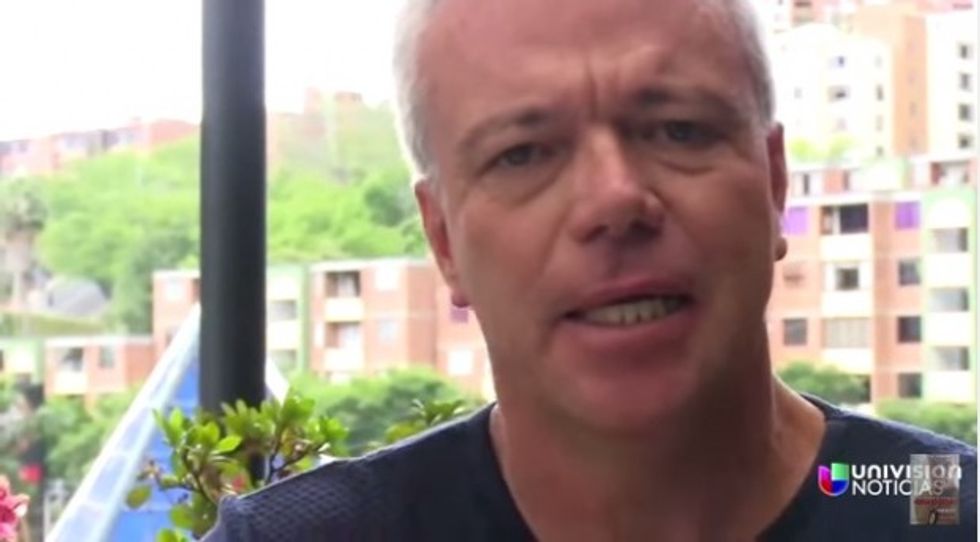 Image source: YouTube
The former hitman, who goes by the nickname "Popeye," has, according to the U.K.'s Guardian, "killed around 300 people [and] ordered the murder of thousands more." The deed that landed him in jail was a 1989 assassination attempt on Colombian presidential candidate Luis Carlos Galán.
But for the past several months, Velasquez has adopted the nickname, "Popeye Arrepentido" or "Remorseful Popeye," presenting himself as a peaceful political activist to an audience of more than 100,000 online subscribers. According to the New York Times, his videos have netted more than 9.5 million views.
Though victims of his past crimes have been quick to accuse the ex-convict of being a hypocrite, Velasquez told the Times that the goal of his vidoes is to inspire young people to flee the life of drugs and crime.
"I started this channel in order to tell the day-to-day process of reintegration into society," Velasquez writes in his channel description, which the Times translated. "I have had the opportunity to be born again after 23 years and three months of the worst punishment a human being can afford."
"It's not about monetizing my life story but about telling the stories, the things that happened," he told the Times in an interview Sunday. "I've been famous for 30 years. I only want to have an opinion because I am an activist."
Velasquez added that he is against the Venezuelan and Colombian governments, and he is "against Donald Trump because of his hatred of Latinos."
"I just want my opinion heard," he said.
Watch one of his vlogs (in Spanish):