When Shannon Riggs and her two teenage cousins attended a Donald Trump rally in Richmond, Virginia, there was apparently no issue with the perfunctory gathering of protesters there who stated their views peacefully Friday night.
That wasn't quite the case when the trio made their way home from the rally and stopped for a bite to eat at a Cook Out restaurant in Colonial Heights.
Rather than sit in a long drive-thru line, Riggs and her cousins made their way to a walk-up window to order burgers and milkshakes — and that's when employees got an eyeful of their Trump T-shirts and red "Make America Great Again" caps.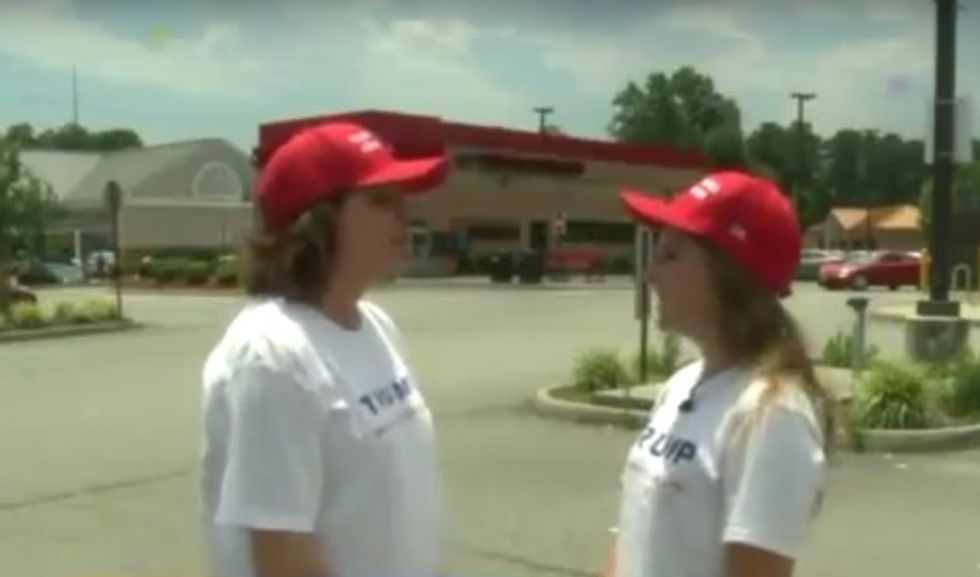 Image source: YouTube
"As soon as we got to the window, someone inside said, 'Hell, no! I'm not serving them,'" Riggs told WTVR-TV.
Soon other staff members gathered — "laughing and giggling," Riggs said — and it took a few minutes before it was decided that the cousins' order would be taken.
But the hijinks apparently continued, as Riggs said at one point a worker behind the window yelled that an order was ready — but when one of her younger cousins went to the window, the worker said, "Oh, not for you!"
"Once you witness [discrimination] first hand, it's a totally different experience," one of Riggs' cousins, 16-year-old Lauren Wolfrey, told WTVR. "I was in a state of shock."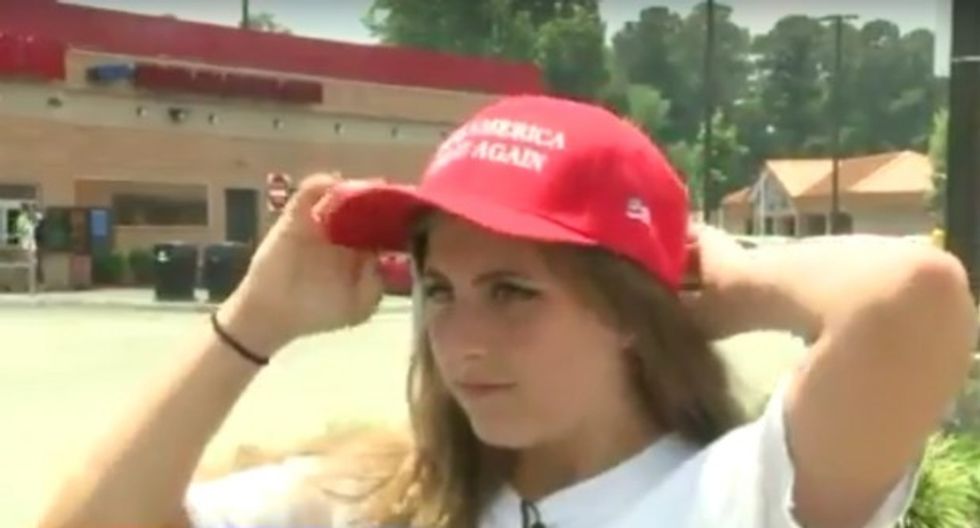 Image source: YouTube
More laughter ensued, and Riggs said she had enough, canceling her order and asking for the number of the Cook Out corporate office.
"You should not be discriminated based on who you support," Riggs told the station, "whether it be Bernie, Hillary or Mr. Trump."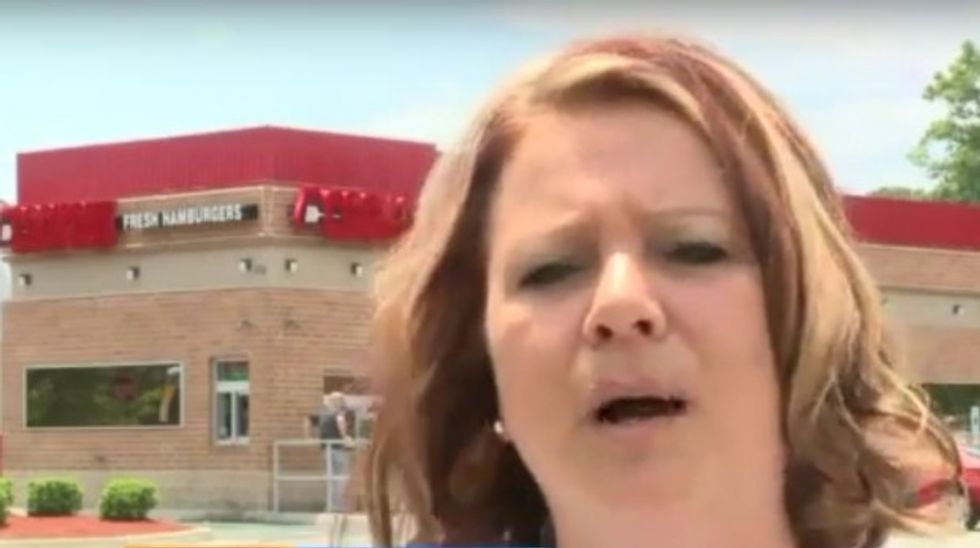 Image source: YouTube
Wolfrey noticed something else about the "rude" workers behind the window: "They had this sense of anger," she told WTVR.
Cook Out released the following statement to the station:
Cook Out is, and always has been, a politically neutral company. We welcome all customers regardless of political affiliation.

Regarding the refusal of service at our Colonial Heights location, the situation has been resolved and was resolved that night per Cook Out policy.
A Cook Out representative also called Riggs to apologize and offered a free meal to her and her cousins, but Riggs told WTVR they won't be frequenting the establishment any longer.
(H/T: The Gateway Pundit)