White House press secretary Josh Earnest told reporters Monday that he is "not going to rule out" that the president may attempt to enact gun control through an executive order.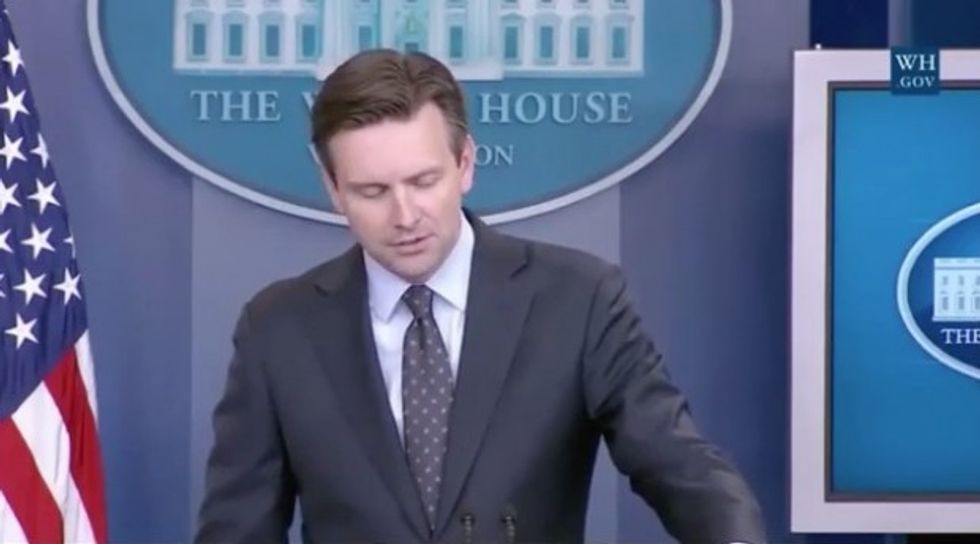 White House press secretary Josh Earnest (Image source: YouTube)
During Earnest's daily press briefing, a reporter asked, "Can you say that the White House has never reached legal determination that it has exhausted all of its efforts when it comes to unilaterally acting through executive orders and such on gun control? Has it ever reached that determination? Or is it still looking?"
Earnest indicated executive action might still be possible.
"I'm not going to rule out that the president may at some point in the future take steps," Earnest replied. "But I think we made pretty clear when the president announced a series of executive actions back in January, that he had asked his team to consider every available option for using his executive authority."
"The president's team pursued every available option," Earnest continued. "But again, they're also always looking. And if there are new ways to use executive authority to keep the American people safe, the president won't hesitate to use them."
(H/T Washington Free Beacon)
—
Follow Kate Scanlon (@kgscanlon) on Twitter and Facebook.