It was only six months ago that members of the media accessed the San Bernardino terror suspects' apartment and broadcasted live, immediately raising concerns about contaminating and compromising potential evidence.
A similar scenario apparently has taken place at the home of Omar Mateen, the gunman who killed 49 people at a gay nightclub in Orlando, Florida, early Sunday morning — a terror attack and the worst mass shooting in American history.
The Palm Beach Post reported that some members of the international media entered Mateen's condominium in Fort Pierce after FBI agents cleared and secured the home about 5 a.m. Monday. When media arrived at the scene, they notified authorities the back door of Mateen's condo was open, Fort Pierce police spokesman Ed Cunningham told the Post.
The Miami Herald reported the call came after the FBI finished a search and let media and the public into the condo complex.
Police arrived to discover someone had broken in through the apartment's back door, the Post reported, adding that the back door was damaged. It's unclear if anything was taken from the unit, the paper said.
"We don't know who did it," Cunningham told the Post. "We are handling it like a burglary investigation."
While inside the unit, a photographer from Norway's Aftenpost took photographs, the Post said.
Univision published a story Monday afternoon featuring video of a reporter inside Mateen's condo:
The reporter examined Mateen's expired firearms license sitting on a kitchen countertop:
Image source: Univision
He also noted material related to the Islamic faith: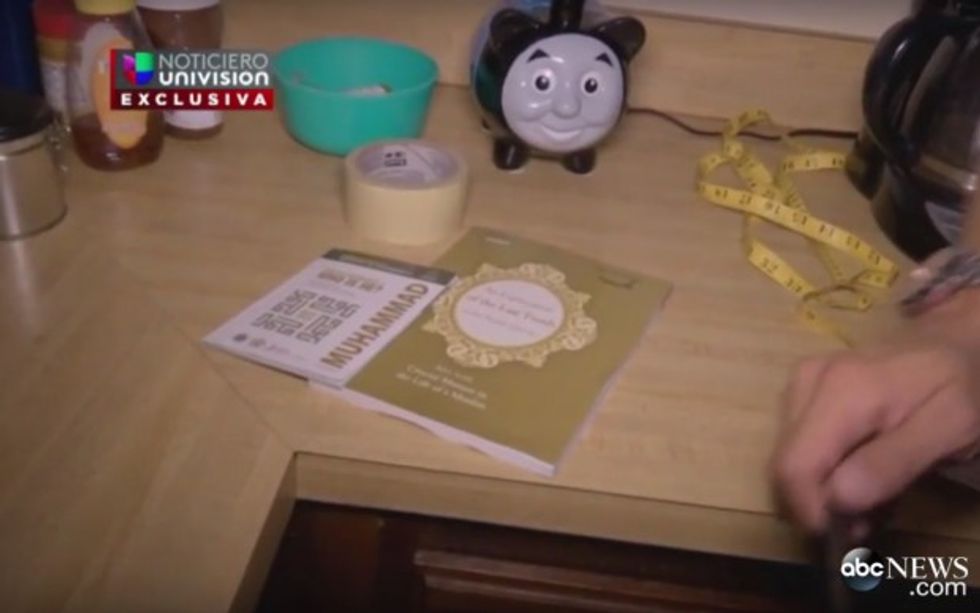 Image source: Univision
And this image was apparently from inside the bedroom of Mateen's 3-year-old son: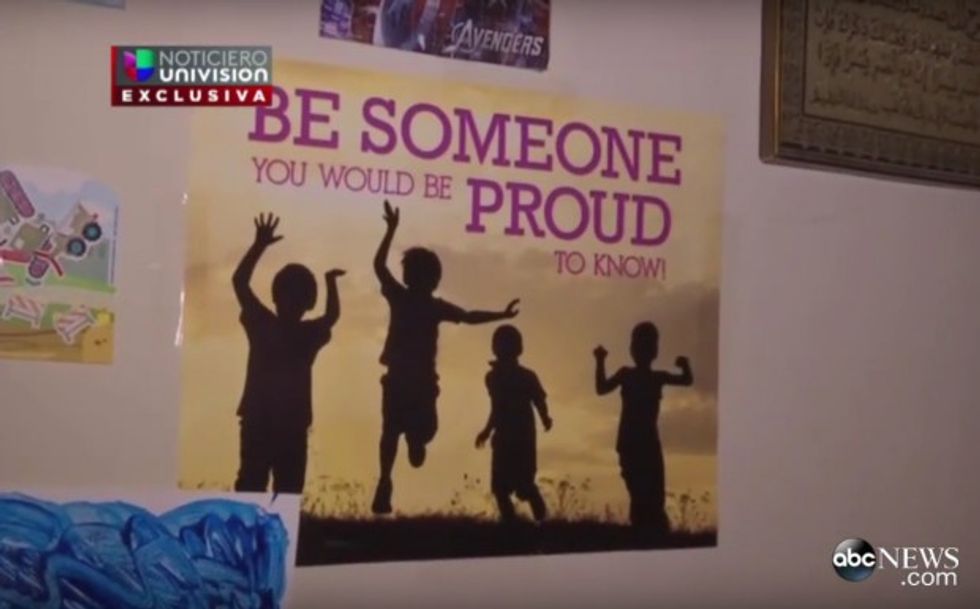 Image source: Univision
Commentary on the media's presence inside Mateen's condo was the topic for a Trunews discussion, which used footage from the Daily Mail:
An officer is now standing guard in the complex's parking lot, the Herald reported.
(H/T: Mediaite)