It's been customary for an outgoing U.S. president to leave a note for the incoming commander in chief — but the note George H.W. Bush left for Bill Clinton on Jan. 20, 1993, is just now going viral.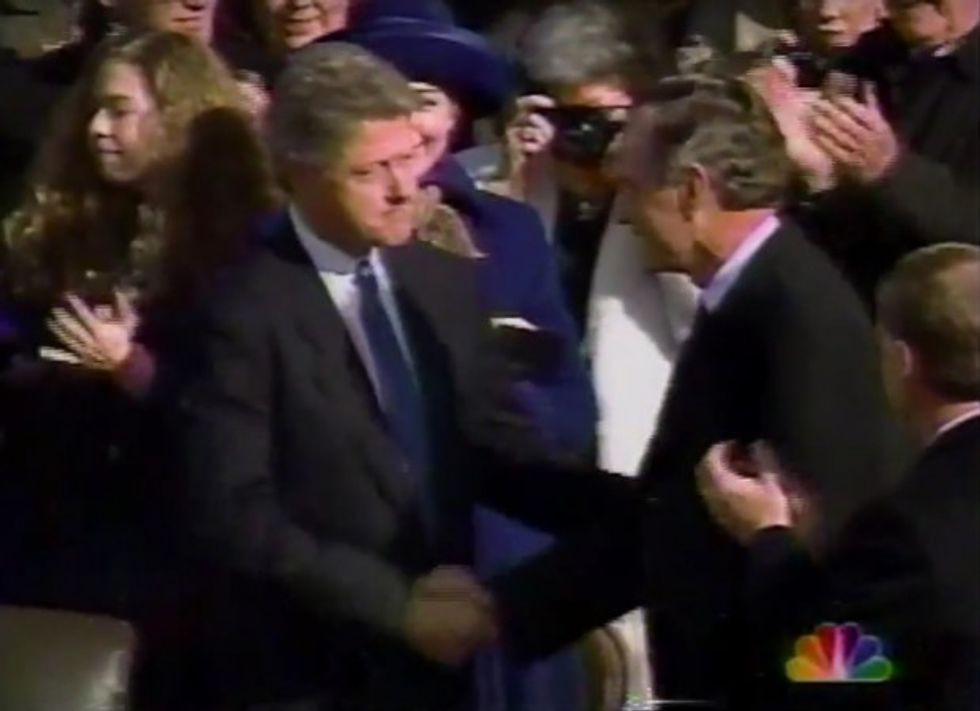 Image source: YouTube
The letter — now residing at the George Bush Presidential Library and Museum in College Station, Texas, Newsmax said — caught widespread attention after a Yale post-graduate student called it a "magnanimous, bipartisan & dignified note" in a Twitter post:
George H.W. Bush left this magnanimous, bipartisan & dignified note for Bill Clinton on January 20, 1993. pic.twitter.com/G5EqnY8fuN

— James Cameron (@CameronJJJ) June 9, 2016
Bush concluded the note with these encouraging words:
You will be 

our

 President when you read this note. I wish you well. I wish your family well.

Your success now is our country's success. I am rooting hard for you.

Good luck — George.
The Telegraph reported that when Ronald Reagan exited the White House, he left Bush some stationary emblazoned with "Don't let the turkeys get you down."
"You'll have moments when you want to use this particular stationery," Reagan's note instructed, according to the Telegraph. "Well, go to it. George, I treasure the memories we share and wish you all the very best. You'll be in my prayers. God bless you and Barbara. I'll miss our Thursday lunches. Ron."
(H/T: Young Conservatives)