Oprah Winfrey has endorsed Democratic presidential candidate Hillary Clinton for president.
"Regardless of your politics, it's a seminal moment for women," Winfrey told ET. "What this says is, there is no ceiling, that ceiling just went boom. It says anything is possible when you can be leader of the free world."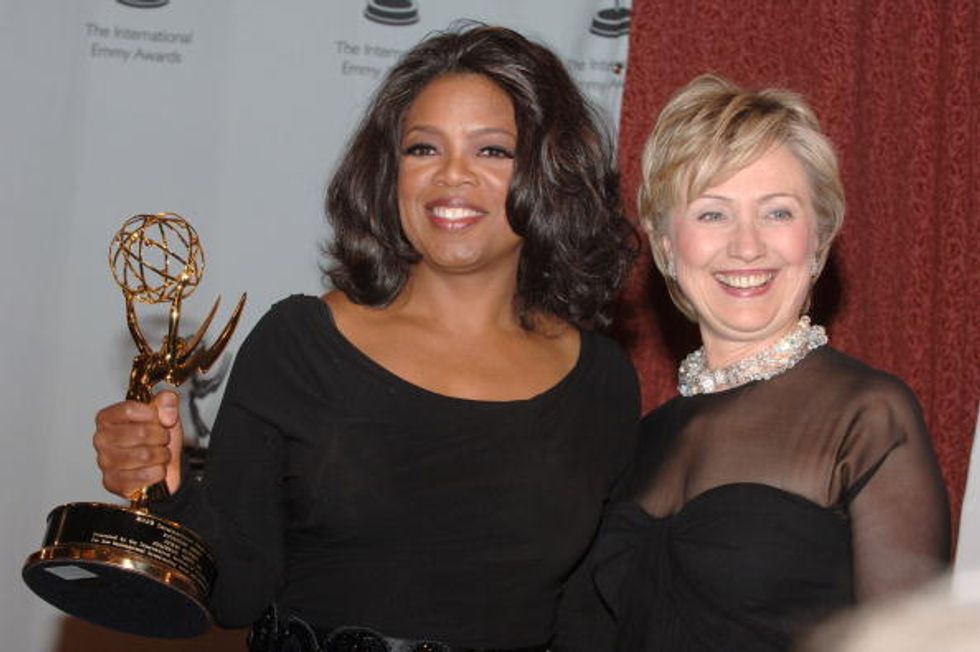 Oprah Winfrey and former Secretary of State Hillary Clinton (Getty Images/Stephen Lovekin)
Winfrey went on to say that she believes the U.S. is about to elect the first woman president in the country's history.
"It's about time that we make that decision," the venerable talk show host said.
Winfrey was once floated as a possible vice presidential pick for presumptive GOP nominee Donald Trump, though the real estate mogul later said that was a joke.
—
Follow Kaitlyn Schallhorn (@K_Schallhorn) on Twitter