Kay Warren, wife of Saddleback Church pastor Rick Warren, has been an active church member since she can remember, with her devotion to God sprouting and developing decades before she became one of the nation's most well-known and revered Christian leaders.
"My dad was a pastor, so I've been in church since I was basically brought home from the hospital," Warren told TheBlaze of her upbringing in San Diego, California. "I was enrolled in Sunday school from probably two weeks on, and I became a Christian when I was 8."
Warren and her husband have built a massive ministry at Saddleback — a multi-site church based in California that regularly attracts more than 25,000 people to services. In a series of interviews conducted over the past two years, Warren discussed — among other subjects — the couple's early years in ministry, describing how "each wore a million hats."
"He was the pastor and the lead pastor and I was the church secretary and the church pianist and the first Sunday school teacher," Warren said "Anything he didn't do, I did. The two of us together were this team, and it was fun as the church grew to be able to take off a hat and give it to someone else."
Kay Warren has been an instrumental part of many ministries serving those in need across America (Kay Warren/Facebook)
Over the years, the Warrens' ministry grew well beyond the confines of Saddleback Church, with Rick Warren's popular book, "The Purpose Driven Life" making him a household name among Christians, and with Kay Warren becoming a very public advocate for orphans and people living with HIV/AIDS — opportunities that came as the church grew and the many hats each of them initially wore were passed off to others.
Examining what she has learned over the years as the church has grown, Warren said that she's processed "so many lessons," saying that her greatest pleasure has simply been watching peoples' lives change.
"We've had a ringside seat in the lives of thousands and thousands of people —  you know the births, the deaths, the divorces, the marriages — the ups and the downs of peoples lives ... and we get to hear the stories," she said. "I think, some careers, you might not get to see a concrete example of how what you've done has impacted somebody else, but we're really fortunate. We get to see the fruit of our labor."
Perhaps the most difficult role that the Warrens have taken in recent years, though, has been that of mental health advocates, as Saddleback leads the way in helping churches and communities across the nation grapple with this issue following the tragic suicide of the Warrens' youngest son, Matthew, in April 2013 — an incredibly emotional topic that she discussed in-depth.
This undated photo provided by the Saddleback Valley Community Church shows Matthew Warren, the son of Pastor Rick Warren. (AP)
Matthew's death has shaped a great deal of the ministry that the Warrens have undertaken in recent years. Speaking last fall of her family's ongoing grieving process, Warren told TheBlaze that "the sharp edges of the grief start to dull a little over time," calling the process of coping with the tragic loss an "individual journey."
"For me, I'm learning how to live again, to pick up the pieces of my life and create a new life without Matthew," she said. "It's extremely difficult, extremely challenging — not something I'd want anyone else to face or go through."
Speaking candidly of her struggles, she described a harrowing experience one night not long before the interview — a night during which she struggled to shake thoughts of Matthew's death.
"I sobbed uncontrollably for three hours. The grief was as fresh as if it just happened," she said, noting, though, that the extremely difficult days become more sparse as time goes on. "Those moments of, 'I can't get through this day start to space out just a little bit."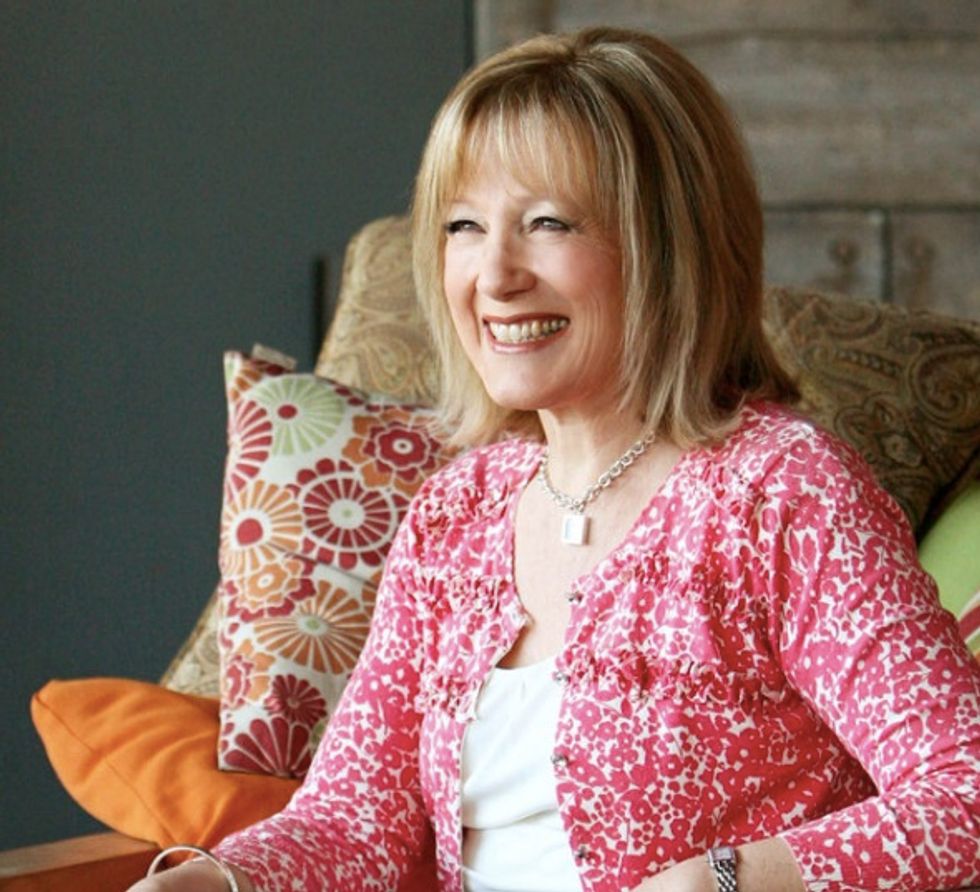 Kay Warren has been an instrumental part of many ministries serving those in need across America (Kay Warren/Facebook)
It wasn't long after the tragic 2013 death that the couple made known their intentions to pivot their ministry toward the mentally ill.
Weeks after Matthew's death, Rick Warren announced that Saddleback would be launching a new mental health ministry, saying that the sale of his son's home would help to fund its launch. The church's Hope for Mental Health ministry describes its mission statement as follows: "Our purpose is to reduce the stigma of mental illness and help those who are effected by the illness and their families."
Since its inception, the Warrens have spearheaded numerous efforts to try and help those suffering from mental heath ailments, hosting a massive 2015 conference titled, "The Gathering on Mental Health and the Church." Saddleback is scheduled to host another such conference in May 2017.
As for the 2015 initiative, Kay Warren told TheBlaze that she and her husband were "thrilled" by both the attendance and the encouraging stories that they heard.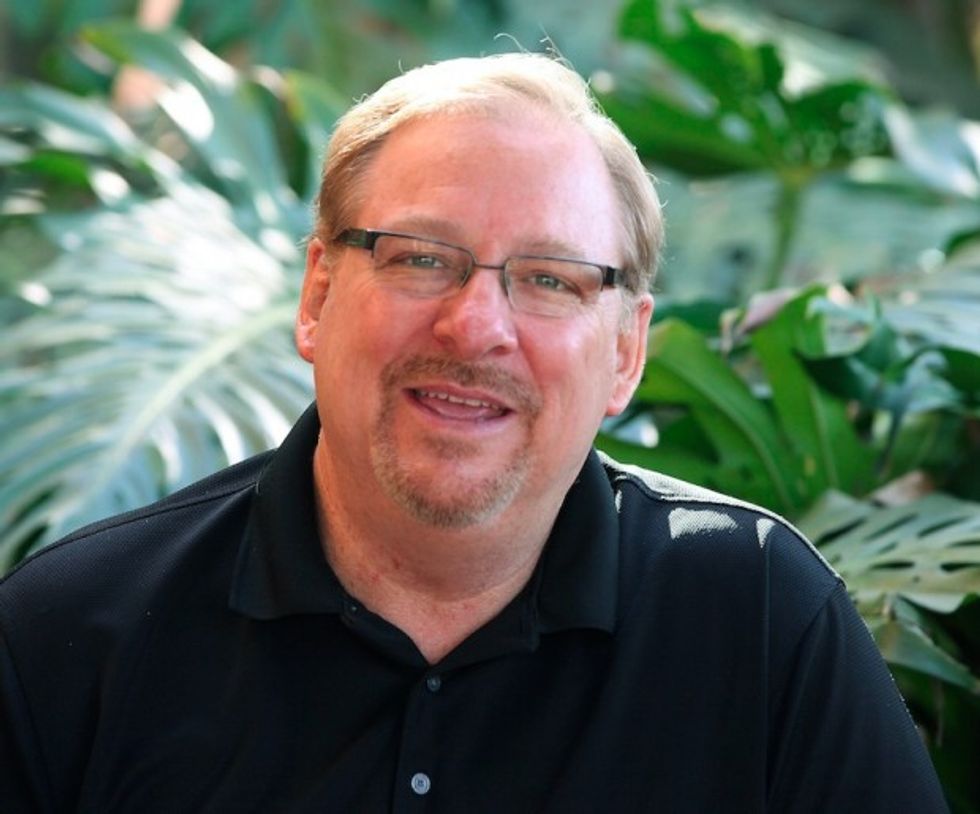 This Monday, Feb. 24, 2014 photo Saddleback Church founder and senior pastor, Rick Warren poses for a photo at the Saddleback Church in Lake Forest, Calif. (AP Photo/Nick Ut )
"We met our goals and our goals of encouraging and embracing people who are living with mental illness to increase their sense of being accepted and loved and cared for in the faith community, educating and equipping church leaders about mental illness and what they can do about it," she said of their efforts.
When asked why she believes so many churches have lagged on the mental health front, Warren said that there are likely two main reasons: a misunderstanding of the nature of mental illness and simply not knowing what to do to help remedy the problem.
"Faith leaders as well as the populace have not understood that mental illness is an illness," she explained. "[And some have a] tendency to classify as weakness or a character defect."
Warren continued, "Anything that we don't know what to do with we tend to push it aside and let someone else take care of it."
She also candidly discussed the legacy that she and her husband hope to leave behind. While she said that she didn't want to speak for Rick Warren, she added that she believes both she and her husband want to "serve God's purposes" in their generation.
"The focus of my life will be to testify to his goodness and the gospel of his grace," she continued.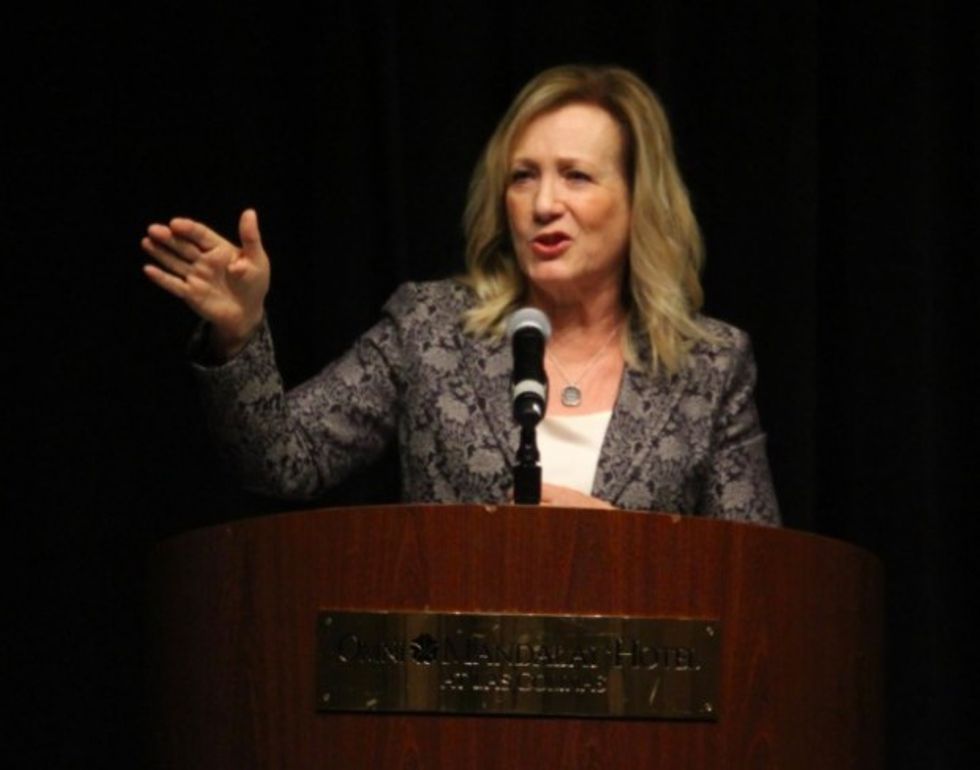 Kay Warren (Kay Warren/Facebook)
"I would like our legacy to be that because of us the faith community, the church of Jesus Christ recognized the worth and the value of people living with mental illness and became willing to incorporate them fully into the body of Christ," she said. "Not as people in the margins, not people who were projects, [but] recognized the humanity and the beauty of each person's life to extend the radical friendship of God to those living with mental illness."
Warren also discussed the challenges of living in the public eye, as she and her husband have quite obviously attracted national and international attention due to the size and scope of their efforts. While the scrutiny is oft-times tough, she said that good comes along with the challenges.
"We get the chance to speak into culture," she said, speaking of the magnificent platform through which they are able to accomplish good.
On the negative side, Warren recalled the cruel and painful attacks that the family faced in the wake of Matthew's death — messages that she said she tried to tune out.
"I choose not to read it, because it's too painful, it's negative and you can start to think it's reflective of the way that everyone feels and it's not and so just [made a] conscious choice not to read it," Warren said.
In other candid interview moments, Warren explained another challenge: parishioners' assumptions that their pastors are perfect; it's something that she called the "walking on water syndrome."
The Warrens have been more than open about other personal challenges as well, openly speaking about the challenges they faced after getting married, among other issues.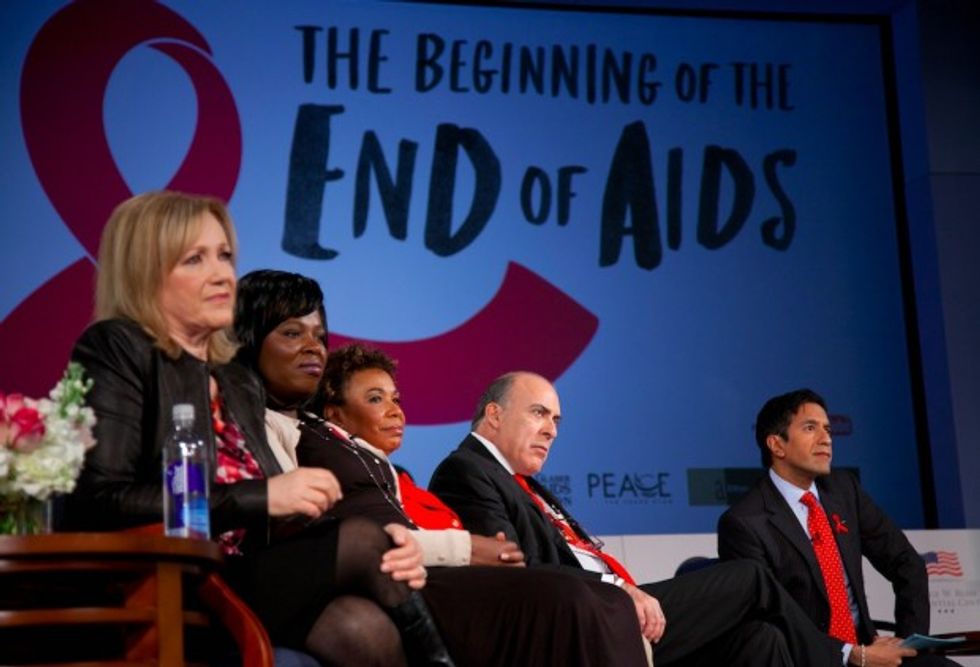 Kay Warren, Florence Ngobeni, Rep. Barbara Lee, D-Calif., Kent, and CNN correspondent Dr. Sanjay Gupta. (AP Photo/Evan Vucci)
"We got married and within the two weeks of our honeymoon, we're already thinking, 'What have I done? What have I done? Why have I committed myself to you for the rest of my life?'" she said. "I mean, seriously, we really struggled in our marriage."
Warren recalled feeling as though she and her husband, who was a youth pastor at the time, couldn't tell anyone about their struggles.
"Within like two and a half months, he's in the hospital with depression, I'm driving home from my college classes ... sobbing all the way home, because thinking my life is over, it's ruined and we kind of came out of that experience saying we're not going to do that in ministry," she said. "We're not going to live that kind of life. We're going to be honest...tell people that there's some days we don't even like each other, but we've made a commitment...we're going to make it work."
She continued, "That there are some days we're not even sure God is real and that the prayers are hitting the ceiling and it's all just a cosmic joke, we have struggles with our kids."
But the Warrens have been able to use these experiences to educate, help and inspire others.
Despite life's challenges, they have been a tireless voice for the downtrodden, with their most recent attention on the mentally ill serving as a continuation of their service — and a march onward toward the fulfillment of their legacy.
It is through her candid nature and honest discussion that Kay Warren has inspired others, while processing through what she and her family have personally faced. For more information about Warren and her ministry to those with mental illness, among other projects, please visit KayWarren.com.
--
Follow the author of this story on Twitter and Facebook and check out his new book "The Armageddon Code: One Journalist's Quest for End-Times Answers":