Fox News' Judge Andrew Napolitano Thursday labeled Bryan Pagliano, the man who set up Hillary Clinton's private email server, Clinton's "beast in the night" in the FBI's ongoing investigation into her email practices while she was secretary of state.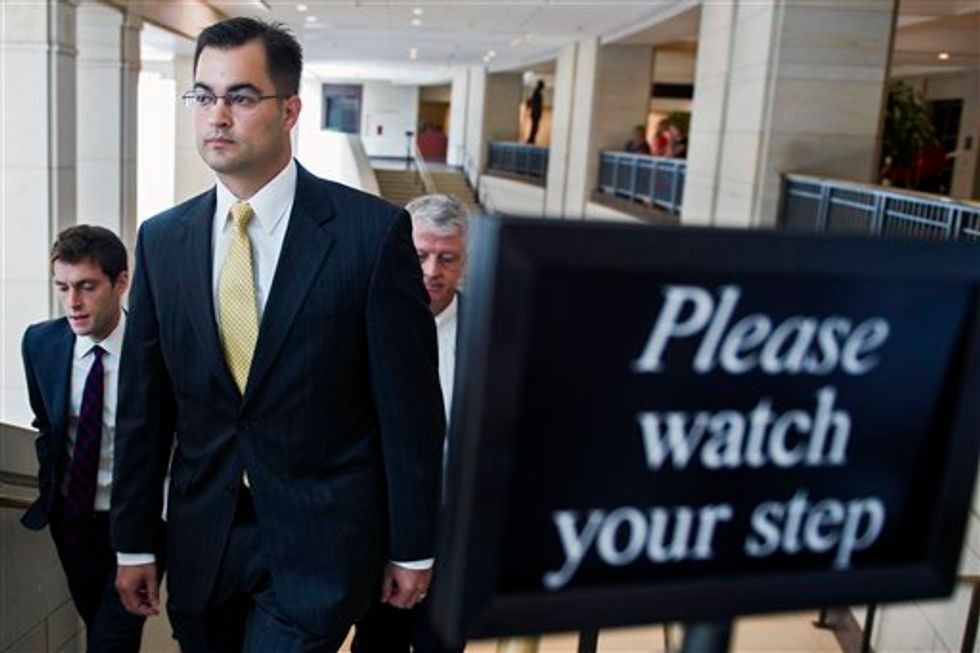 Bryan Pagliano, a former State Department employee who helped set up and maintain a private email server used by Hillary Clinton, departs Capitol Hill. (AP Photo/Cliff Owen)
Pagliano was granted immunity in the case and has pleaded the Fifth Amendment numerous times while being questioned by members of Congress and other groups.
On Wednesday, Pagliano invoked his Fifth Amendment right against self-incrimination more than 125 times during a 90-minute, closed-door legal deposition over the email scandal as part of a civil lawsuit filed by the conservative government watchdog Judicial Watch, which is seeking the release of all of Clinton's emails.
Napolitano told FNC's "Fox and Friends" that Pagliano is the FBI's "lead witness" against Clinton, her "beast in the night" when it comes to the ongoing federal investigation because of just how much he might know.
"He has been briefing the FBI on her email excesses, her profound willingness to expose national secrets since October," Napolitano said. "When this case goes to a grand jury, he is the FBI's lead witness."
The judge added that Clinton "is in more hot water than you can imagine today because another federal agency of the federal government is unhappy with the slow pace at which the FBI has been moving and they are beginning to leak."
When asked who that other agency is, Napolitano answered: "The NSA."
Watch: