Sara Farsakh created quite a stir last month when she and her friends filed a lawsuit against a California restaurant, Urth Caffe in Laguna Beach, claiming the establishment discriminated against them because they're Muslims.
Urth Caffe policy limits diners to 45 minutes at high-demand tables during busy hours; Farsakh and her friends — who were wearing Muslim headscarfs — were asked to leave their table.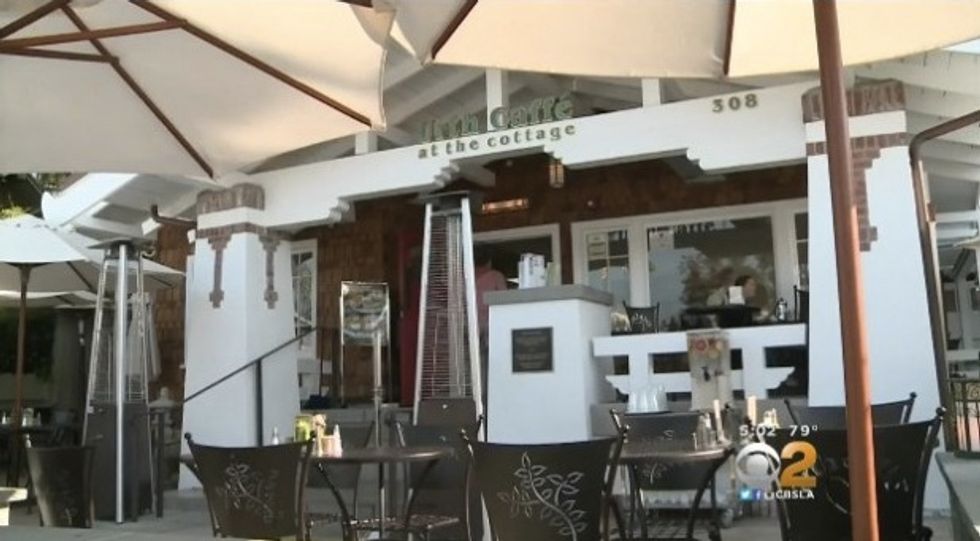 Urth Caffe (Image source: KCBS-TV)
Farsakh told KCBS-TV she felt "embarrassed, outraged and shocked by the discrimination" and added the restaurant was half empty at the time.
"I truly believe had I been sitting there with my friends that were not wearing headscarfs, we would not have been asked to leave," Farsakh added, noting other customers who witnessed the April 22 incident told her they'd been seated longer and weren't asked to leave.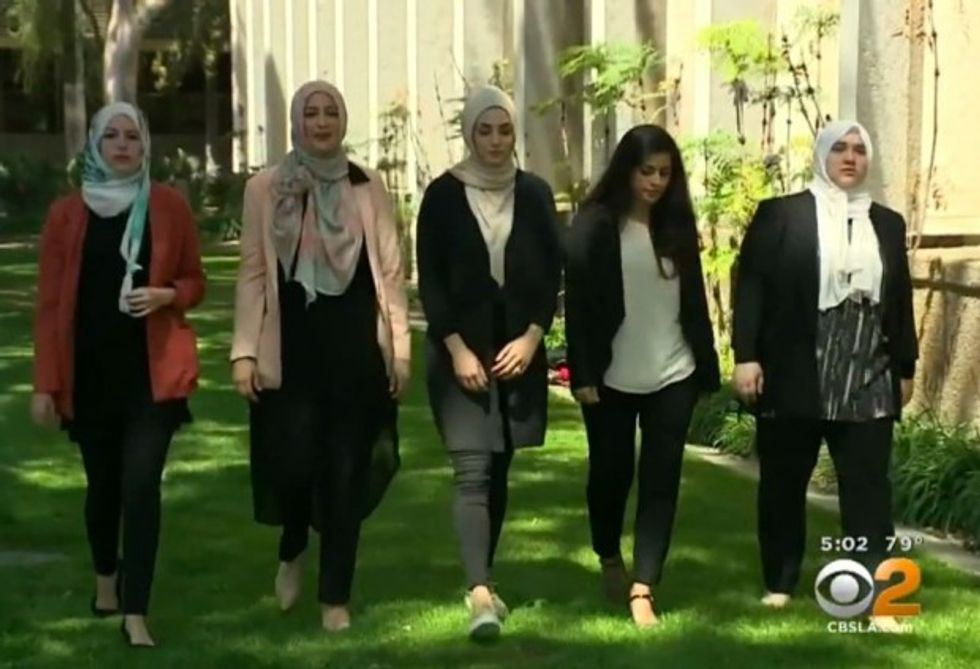 Image source: KCBS-TV
Farsakh also recounted her experience in a Facebook post, which included video of police showing up to escort them off the premises.
But after their lawsuit was filed, Urth Caffe indicated it planned on countersuing — and it has made good on that promise.
Attorney David Yerushalmi of the American Freedom Law Center, which represents Urth Caffe, told LawNewz the co-owner of the restaurant, Jilla Berkman, is Muslim and many of her customers are Muslim or Arab.
"This lawsuit claiming religious discrimination is a fraud and a hoax on the courts and the media," Yershalmi told LawNewz in a statement. "It is nothing short of an abuse of process to extort public apologies and other accommodations from my client, Urth Caffe."
Yerushalmi noted in a court document filed Wednesday that there was "an underlying agenda for this litigation that has nothing to do with justice," LawNewz reported, adding that Yerushalmi characterized Farsakh as a college-aged activist who "self-promotes her involvement in radical organizations."
But attorney Mohammad Tajsar, who represents the Muslim women, told LawNewz that the claim that his clients' discrimination suit possesses an ulterior motive is "totally unsubstantiated." Further, Tajsar told LawNewz that the incident occurred at a high-tension time in the area regarding Muslims and that Urth Caffe attempted to "appease the haters" by removing the Muslim women from an outdoor table.
A hearing is scheduled next Tuesday, LawzNews said.
Here's a KTLA-TV report that aired when the controversy erupted:
This story has been updated.