The fact that Hillary Clinton is the presumptive Democratic nominee for president is proof the Democratic Party doesn't care about corruption. That is, according to conservative radio host Rush Limbaugh.
"Democrats are making it clear they don't care how corrupt their leaders are.  In fact, the more corrupt their leaders are — if it enables them to defeat us — the better," Limbaugh said on his radio program Monday.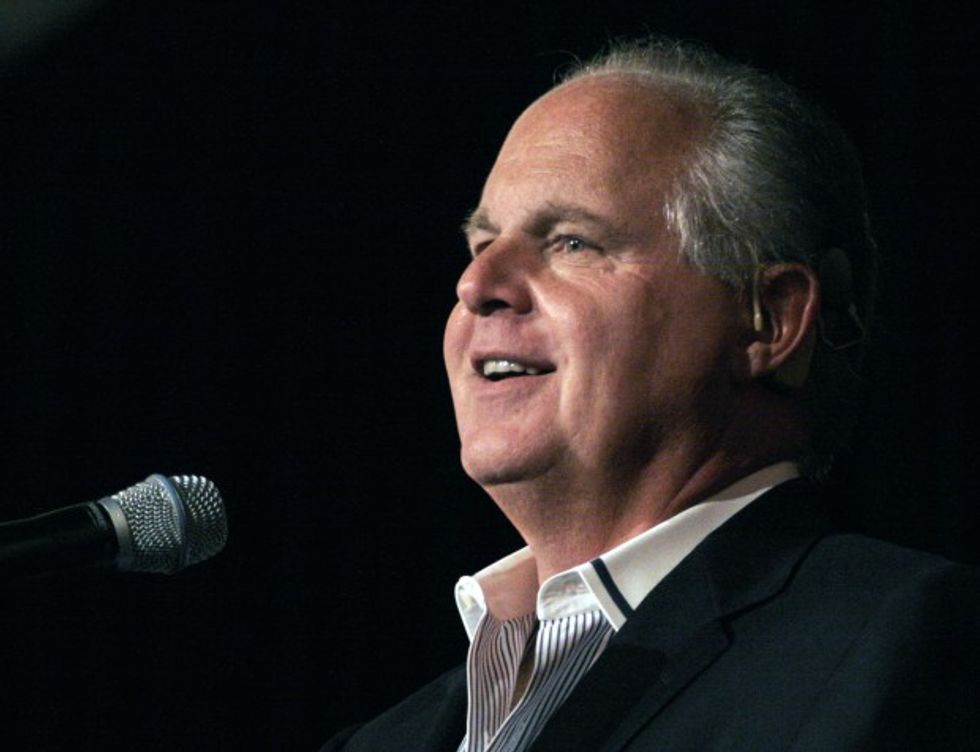 Photo by Bill Pugliano/Getty Images
The conservative talker said Clinton has "erased all objections to corruption as a disqualifying factor for Democrats." Limbaugh asserted the only thing that matters to Democrats is winning elections, even "if it takes selling the White House and selling the presidency to foreign entities."
Limbaugh's comments come after the Supreme Court's 5-3 decision to strike down Texas' highly-replicated regulations on the state's abortion clinics.
In his majority opinion, Justice Stephen Breyer wrote of the abortion rules: "The surgical-center requirement, like the admitting privileges requirement, provides few, if any, health benefits for women, poses a substantial obstacle to women seeking abortions and constitutes an 'undue burden' on their constitutional right to do so."
Limbaugh blasted the high court, saying it's just a "partisan echo chamber of the Democrat Party or leftist agenda."
"The Supreme Court's gone," he lamented. "Even at eight members in a case like this, you count on Justice Kennedy to join 'em, the four libs. So you essentially have a 5-3 leftist court now.  But it's not a court."
—
Follow the author of this story on Twitter: