Former Reddit CEO Yishan Wong, a self-proclaimed "pro-gun-control liberal who does not believe in the Second Amendment," posted an open letter last week on Medium, offering some counterintuitive advice to fellow liberals who are quick to lash out against gun rights advocates. Wong writes that "the first thing you need to do if you want meaningful gun control legislation to be passed in America" is "learn how to use a gun."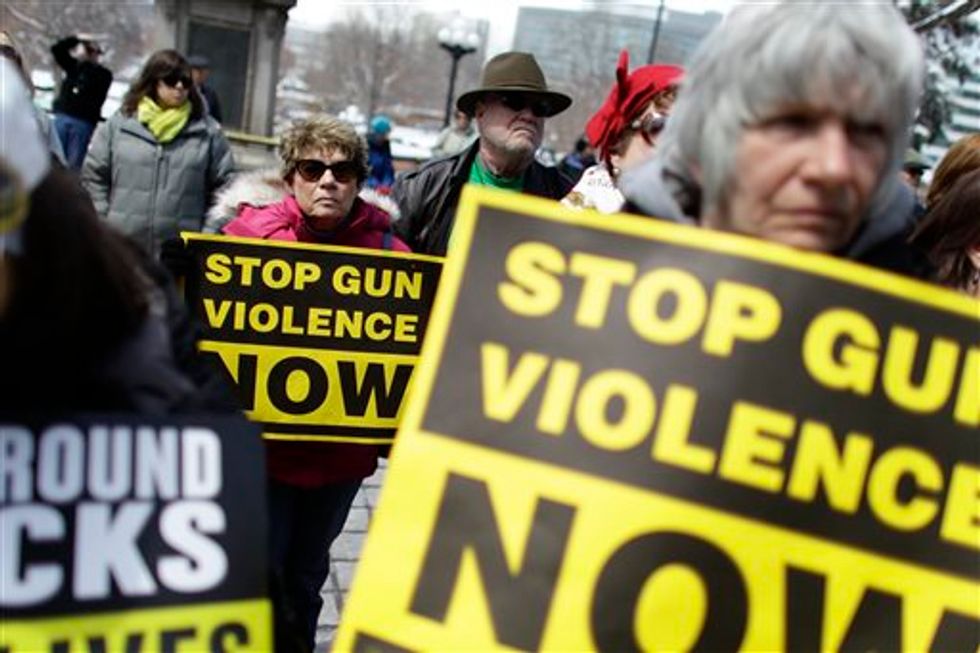 AP/Brennan Linsley

"I used to run a very popular internet forum. In that job, I witnessed a great diversity of opinions," he explains. "I learned one big thing: no matter how unreasonable you think your opponent is, he knows many important things that you do not, and you need to understand those things to have any hope of reaching an agreement."
He continues:
Almost every gun control advocate I know hates guns and wants nothing to do with them. They are vaguely (or very) afraid of them, and believe that if they fire a gun or buy one, they will suddenly become a gun nut or turn evil.

That is nonsense. You need to understand guns intimately if you want to regulate them. This kind of thinking is common sense when it comes to making laws about anything else, yet somehow it flies out the window when it comes to regulating something as simple and dangerous as guns.
In the post, Wong confesses that he personally owns five guns — three handguns and two rifles, one of which he built himself from parts. "It was fairly easy and a lot of fun, as I am an engineer by training," he writes.
But, he adds, "I also believe that guns at home are more likely to result in injury than be used successfully for home defense, so I believe in storing them at the local gun club or armory."
He proceeds to explain the key problems at the heart of the gun control debate: ignorance and aversion to compromise.
Being a gun owner who doesn't believe in the Second Amendment is really lonely. My liberal friends react with a sort of politely sanctimonious horror to learn that I own all these weapons. My gun friends think it's absurd and despicable that I can be into guns but not support the Second Amendment. But it gives me a very special insight into the gun debate, which is this: many gun owners would be willing to support reasonable gun control but they will not have a conversation with gun control liberals because without exception, every time you open your mouth to speak about guns, you reveal that you know absolutely nothing about how guns work.
"You need to learn how to fire a gun, how to be safe with a gun, how to clean and take apart a gun, and you need to know what the process is like when you buy a gun," Wong writes.
The former Reddit CEO goes on to provide a convenient list of common misconceptions gun control advocates have about guns, like the fact that a World War II-era M1 rifle is far more powerful than a modern M16 military rifle.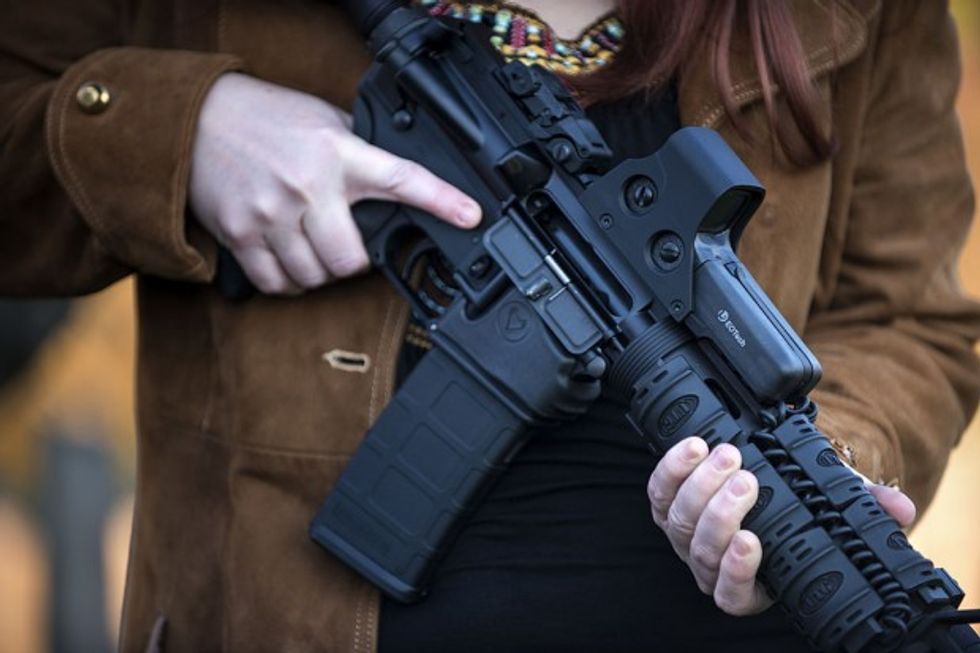 AR-15 semiautomatic rifle (Getty Images/AFP/Brendan Smialowski)

"Why does this matter?" he writes. "Because it leads people to say things like the AR-15 (the civilian model of the M16) is 'the deadliest rifle' or to misunderstand how it's not appropriate for hunting. That's true that the AR-15 is not appropriate for hunting, but not because it's a scary military rifle — it's because it's underpowered."
The AR-15 rifle was widely targeted by gun control advocates after it was mistakenly reported to be the weapon used by Orlando terrorist Omar Mateen to kill 49 people earlier this month.
Another mistake anti-gun liberals often make is believing that a silencer enables a shooter to kill someone quietly, Won says, adding that this is "entirely a Hollywood construct" and that "there is literally no device in the world that will make a gun quiet."
"A typical gun discharge is somewhere in the range of 150 to 170 dB," he writes. "Adding a silencer (or as the gun community prefers to call it nowadays, because of this myth, a suppressor) will lower that volume to about 130 dB at best."
To prove this point, he provides a list of "common noise levels":
10 dB: pin drop

30 dB: whisper

60 dB: conversation

90 dB: lawnmower

110 dB: being at a rock concert or near a jackhammer

140 dB: jet engine at takeoff
"How often can you fail to hear a jackhammer even a block away from your house?" he writes. "Nevertheless, silencers are banned in a number of states (e.g. California) but not for any good reason — entirely because those who support a ban only know about them from films and not reality."
Finally, he debunks the myth that "hollow-point bullets are cop-killers" and should therefore be banned.
"Bullets roughly do one of two things when they hit a human being: they either over-penetrate and shoot all the way through, or they 'mushroom' (deform) and stay inside the first thing they hit," Wong writes. "The 'hollow' part of hollow-point bullets is what makes them deform."
He argues that hollow-point bullets "are the opposite of cop-killer bullets" because "they are the ones most likely to be stopped by a cop's protective vest, rather than punching through it."
In a "bonus round" of advice, Wong explains the difference between automatic and semi-automatic weapons:
"The killer used an automatic weapon. There's no reason to own those and we should ban them!"

When you say this, every single gun owner can instantly tell that you don't know anything about guns.

There are two things wrong with this statement:

1. The killer did not use an automatic weapon. Automatic weapons have been banned since 1971, and their possession is strictly controlled. It's very, very hard to get one.

2. The killer likely used a semi-automatic weapon. This is not a semi-automatic weapon:




A semi-automatic weapon is a gun that fires ONE bullet each time you press the trigger. To fire another bullet you need to press the trigger again, individually. One press, one bullet. [...]

It does not "fire bullets continuously while you hold down the trigger." A semi-automatic rifle is a pretty reasonable thing to have because when you are hunting or target shooting, you don't want to hand-load every bullet one at a time. It's primitive.
Wong concludes by restating his advice to liberals who as passionate about gun control: Get familiar with guns, learn how they work, how to use them and how they are bought and sold.
"If you are a friend or acquaintance of mine who favors gun control, I will teach you how to use guns," he offers, adding, "If we don't know each other personally or you live outside California, ask your local gun friend."