A Muslim woman was caught on camera at Los Angeles International Airport two days after the Orlando terrorist attack, threatening to bomb America and making derogatory comments about LGBT people, according to citizen journalist and cameraman Tony Vera.
Vera first observed the woman being questioned by five police officers, who put her in handcuffs while they searched her luggage. After police cleared her to go, Vera approached the woman to ask about what had happened.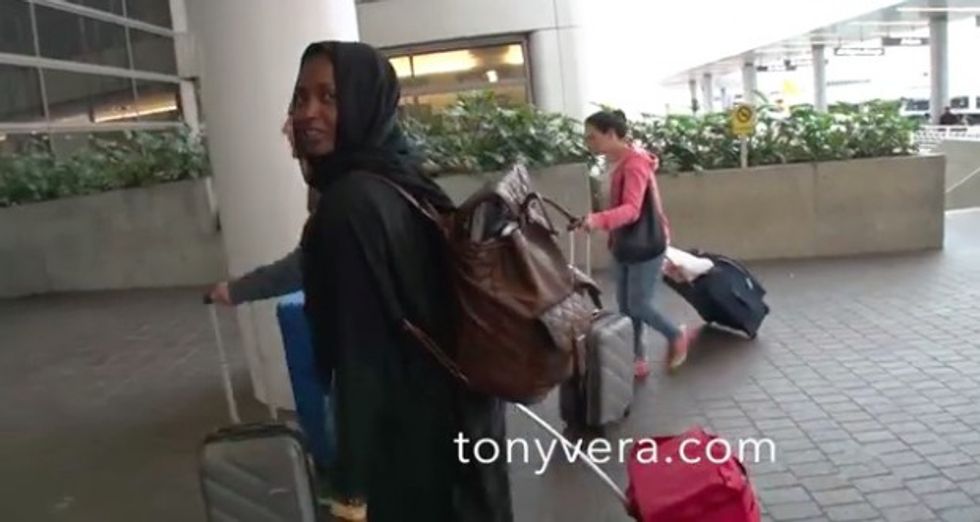 Image source: YouTube/Tony Vera
"Who are you, first of all?" the woman asked, sounding suspicious of Vera.
Vera explained that he is a reporter who frequents the airport in search of news stories.
"And why do I care?" she asked.
The cameraman restated that he was just trying to find out what happened to her.
"Love happened to me," the woman sarcastically replied.
Seeing that the conversation wasn't going anywhere, Vera wished the woman a "safe flight."
It was at this point that the woman decided to speak up.
"F*** America," the woman said. "I will make sure we bomb America. You wait and see!"
The hijab-clad woman continued for another several minutes, apparently not caring anymore that Vera was filming. She spoke about the superiority of Islam over other religions and her disdain for the United States and its people. She even mentioned presidential candidate Donald Trump in her expletive-laden rant.
When she finished, the woman calmly walked into the airport to catch an Asia-bound flight.
She never boarded. Police eventually detained the woman again and escorted her off the premises.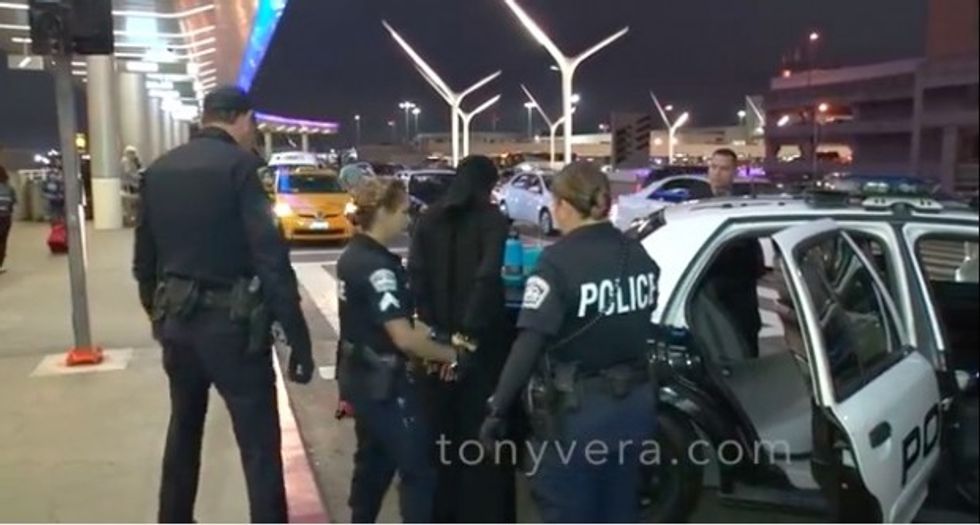 Image source: YouTube/Tony Vera
"You will see," she said before officers put her in a police vehicle.
Watch (Content warning: Strong language):