Before Paul Kuzan was arrested Sunday night for allegedly killing his wife of nine days with a high-velocity crossbow, the 41-year-old Philadelphia man reportedly had exhibited bizarre behavior.
Neighbors told PhillyNews that Kuzan walked naked across the street about a week before, caused a disturbance in a mixed martial arts gym and then went next door to Anointed Hands Child Development Center and attempted to enter.
"He said he was going to kill everyone and not even the kids would be safe," the day care center's owner Christina Humphrey told PhillyNews. "I was horrified."
Humphrey said that Kuzan's new wife, 42-year-old Pamela Nightlinger, managed to get him back into their house before police arrived — but Humphrey was afraid of what might occur next: "When that happened, I thought, 'If they don't get this guy, something will happen.'"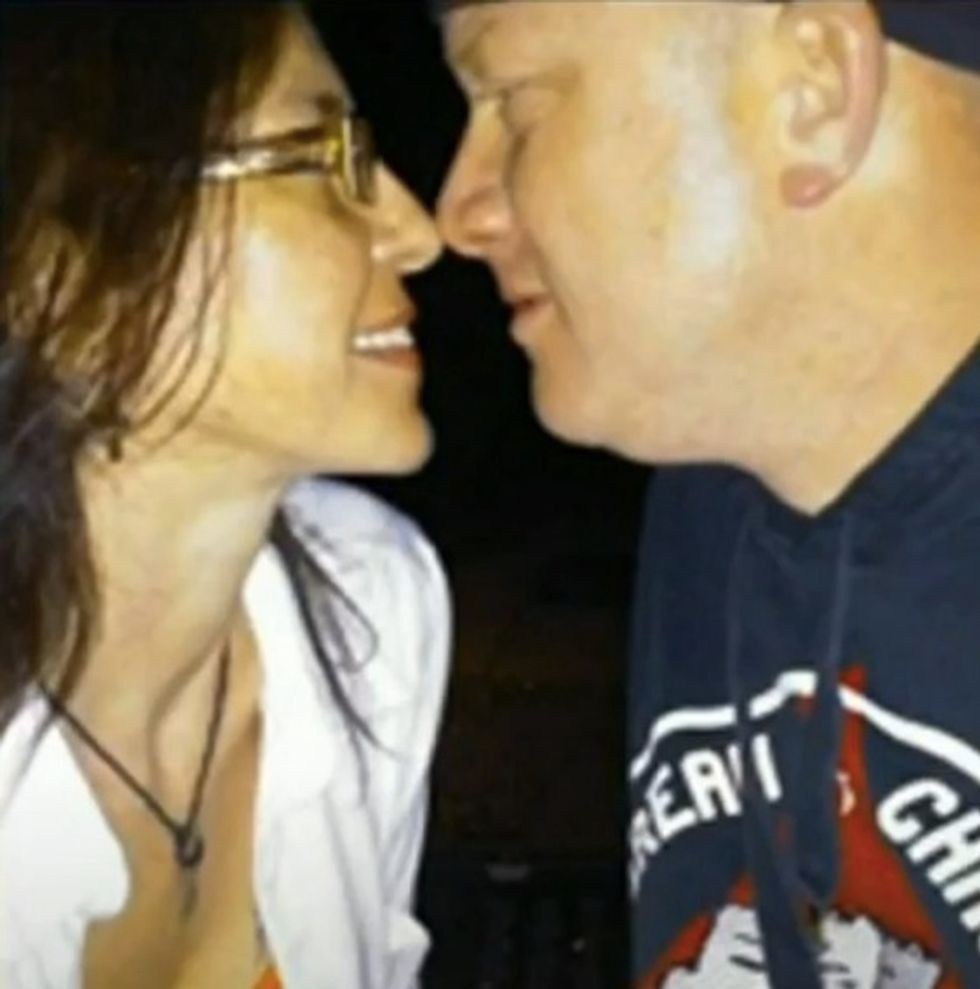 Image source: WPVI-TV
Police told PhillyNews that after a Sunday night argument between Kuzan and Nightlinger in their home, Kuzan got a crossbow and shot his wife once in the chest.
"She was sitting in a chair, the [arrow] actually went through her body, through the chair, and got stuck into the wall," Homicide Capt. James Clark told PhillyNews. "It was a very high-velocity bow."
Nightlinger managed to go next door where she collapsed in the arms of her neighbor's 24-year-old son. "She was gasping for air," Margie Maldonado told PhillyNews. "It was terrible because there was this blood pool all over the place."
Maldonado told the outlet she then looked outside and saw Kuzan naked in his driveway.
"He was saying crazy things, things that didn't make any sense," Maldonado told PhillyNews. "And then he went back in his house like nothing happened."
When officers showed up, police said Kuzan put up his hands, surrendered and later gave a full statement admitting to killing his wife. He was charged with homicide Monday, PhillyNews said. No other weapons were found in the couple's house, according to authorities.
Neighbors described Nightlinger as "sweet," "quiet" and "humble," PhillyNews reported, and Maldonado said Kuzan had told her he was "happy" following the couple's marriage.
But Maldonado said that Sunday night she heard Kuzan, in reference to his wife, say, "She's evil! She's the devil!" Another neighbor told the outlet he heard Kuzan screaming, "I'm a criminal, I'm going to kill you," while a third neighbor recalled him yelling, "I killed her!"
Nightlinger's ex-husband, Jim Nightlinger, 58, is the father of her two teen daughters and told PhillyNews his ex-wife was a "beautiful lady" who always wanted to take care of people. Nightlinger added to the outlet that Kuzan was "not stable" and even threatened him if he used his driveway to pick up or drop off his kids.
Nightlinger added to PhillyNews that Kuzan "was a pot ready to boil over."