Senate Minority Leader Harry Reid (D-Nev.) blasted Republican Sen. Marco Rubio (Fla.) Tuesday, saying the former presidential candidate should be sued for missing votes while on the campaign trail.
"I feel that Marco Rubio should be sued to pay back all the money that the federal government paid him," Reid told reporters. "He was never here, and the state of Florida was missing a senator during that time."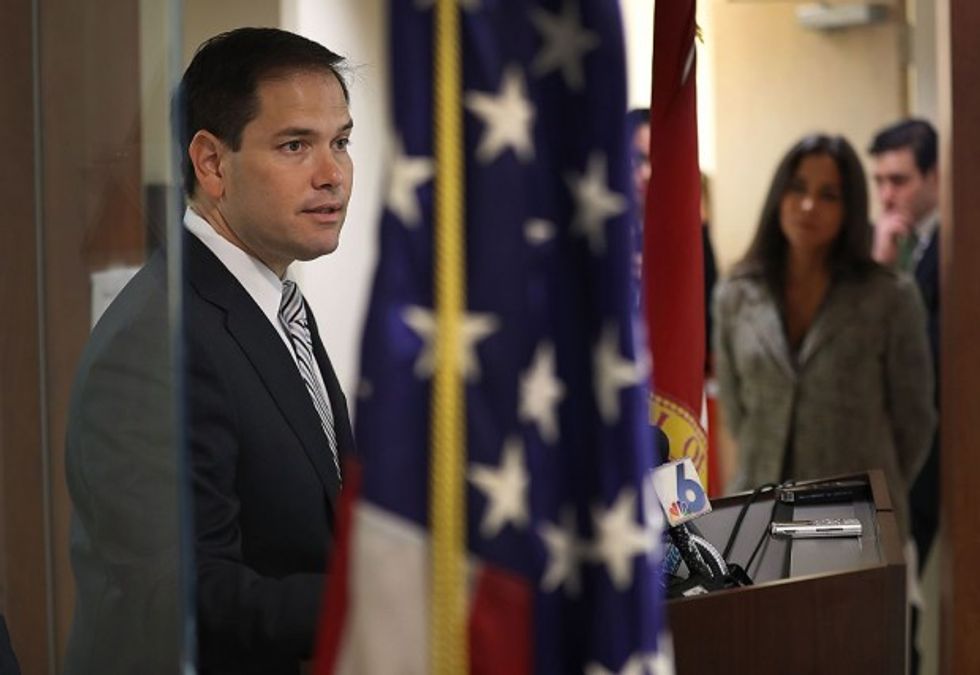 Photo by Joe Raedle/Getty Images
The Nevada lawmaker also opined on Rubio's decision to run for re-election to the Senate, a move the Republican senator repeatedly vowed he would not take after bowing out of the race for the GOP nomination.
"On the day he announces he's running for the Senate he misses a very important Foreign Relations meeting," Reid said. "He owes the people — the state of Florida — some time."
Tuesday was not the first time Reid slammed Rubio.
The retiring Democrat has frequently used his weekly press conferences to call out Rubio, who missed more votes than any other senator in 2015. Last year, Reid, who often called on Rubio to resign, said his conservative counterpart was "denigrating the Senate" by missing so many votes.
While on the campaign trail, Rubio defended his voting record, saying he would go back to Washington, D.C., for important votes or when his vote would sway the result in one way or another.
"[A] large number of the votes that are now taken in Congress in Washington, D.C., are precooked," Rubio told Fox Business host Neil Cavuto earlier this year. "The votes are already counted. Oftentimes the votes are just for show in order to make a statement."
—
Follow the author of this story on Twitter: