Presumptive Republican presidential nominee Donald Trump is formally vetting New Jersey Republican Gov. Chris Christie as a running mate, according to a report from CNN.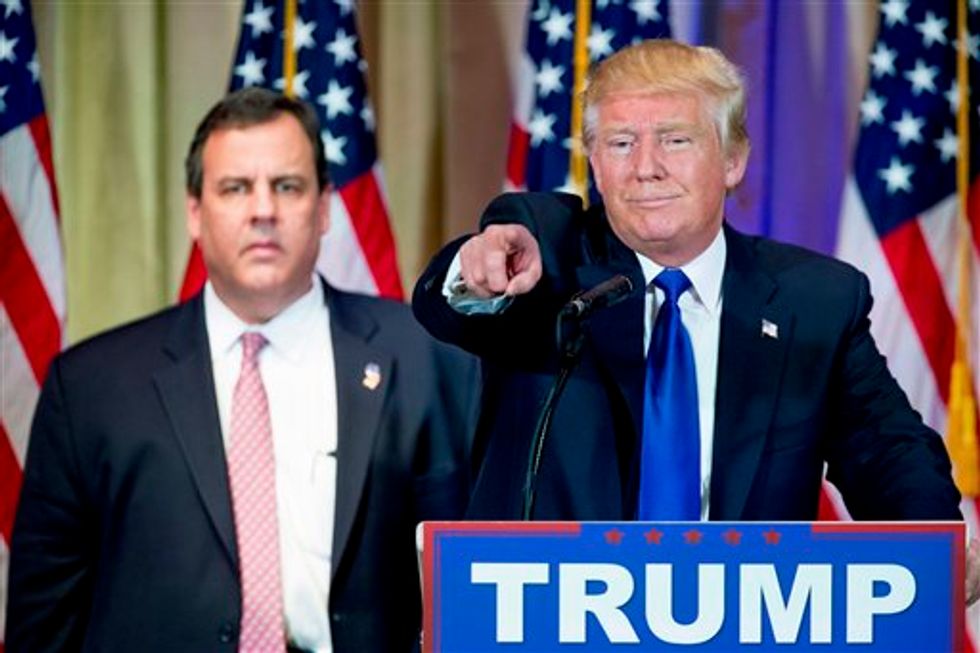 New Jersey Gov. Chris Christie (R) listens as Donald Trump takes questions from reporters in Palm Beach, Florida, March 1. (AP Photo/Andrew Harnik)
CNN sources said that Christie "has received the official paperwork for the vetting process."
The New York Times called Christie "one of the few major figures in the Republican establishment to align himself entirely with Mr. Trump's candidacy."
Following his own failed bid for the Republican nomination, Christie endorsed Trump in February.
"The best choice was Donald Trump," Christie told reporters at a joint press conference with Trump announcing his endorsement. "He's strong enough to take on the D.C. establishment."
"Generally speaking I'm not big on endorsements," Trump told reporters at the time. "This is an endorsement that really meant a lot."
Trump has indicated that he intends to announce his selection of a vice presidential nominee at the Republican National Convention in July.
—
Follow the author of this story on Twitter and Facebook: