The popular online Christian dating website, ChristianMingle.com, must now allow gay and lesbian users to search for same-sex matches following a discrimination lawsuit filed by two gay men, the Wall Street Journal reported.
The California judge who approved a settlement of discrimination claims has also ordered Spark Networks Inc., which owns Christian Mingle along with several other dating websites, to pay the two plaintiffs $468,000.
Success Story: Bethany & Mike #MetOnMingle & found #love. #onlinedating #dating https://t.co/5Eya6sEcYb pic.twitter.com/0z4vRXhT7N

— ChristianMingle (@christianmingle) June 30, 2016
Plaintiffs Aaron Werner and Richard Wright claimed in 2013 that Spark violated California's anti-discrimination law by limiting options for gay users looking to find potential partners. Under the Unruh Civil Rights Act, California "business establishments" must offer "full and equal accommodations" to individuals regardless of sexual orientation.
According to the Journal, the new agreement requires that the search options listed on the home page ask the user to simply identify as a "man" or a "woman," instead of a "man seeking woman" and "woman seeking man."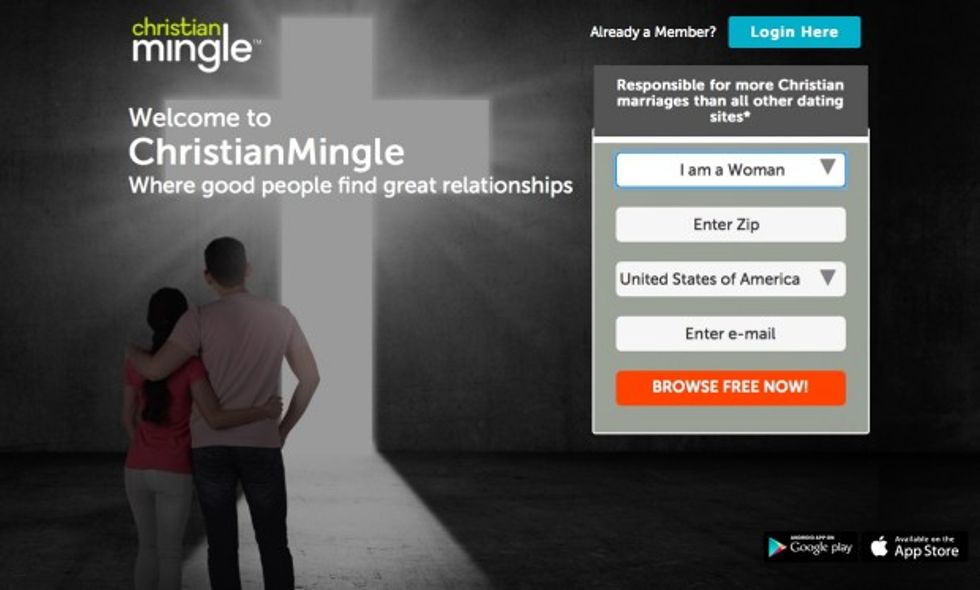 Image source: ChristianMingle.com
The settlement also applies to CatholicMingle.com, AdventistSinglesConnection.com and BlackSingles.com. It does not, however, apply to the Spark-owned online Jewish matchmaking service, JDate.com, which was not included in the suit.
Spark Networks will also be required to adjust searching and profile features in these websites to include options for gay and lesbian singles within the next two years. The company must pay $9,000 each to the two plaintiffs and reimburse them for $450,000 in legal fees.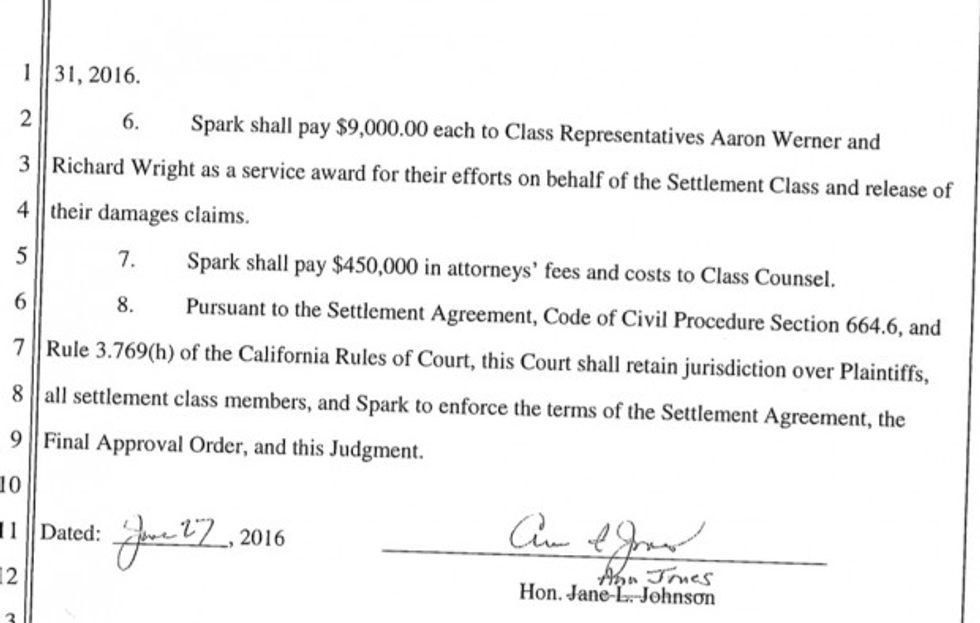 Image source: Superior Court of the State of California/Wall Street Journal
From the settlement:
Spark will not change the gateway/home pages to use the 'man seeking woman' and 'woman seeking man' prompts in the future unless Spark also provide similar prompts which allow individuals seeking a same sex match to enter and use the sites without having to state that they are seeking a match with someone of the opposite sex. As long as Spark operates the Mingle Sites, users will continue to have the ability to search for potential same sex matches using the site's text searching and profile building functions.
Based in Los Angeles, ChristianMingle.com is "the largest and most trusted Christian dating site," and has more than 15 million registered members, according to the website.
"I am gratified that we were able to work with Spark to help ensure that people can fully participate in all the diverse market places that make our country so special, regardless of their sexual orientation," the plaintiff's attorney Vineet Dubey said in a statement.