Action movie actor Matt Damon spent his Fourth of July weekend in Australia, where he spoke to local media about the latest "Jason Bourne" film, as well as his views on gun control.
The "Bourne" franchise star expressed his desire that the United States would conduct a massive confiscation of firearms akin to the 1996 gun grab carried out by the Australian government.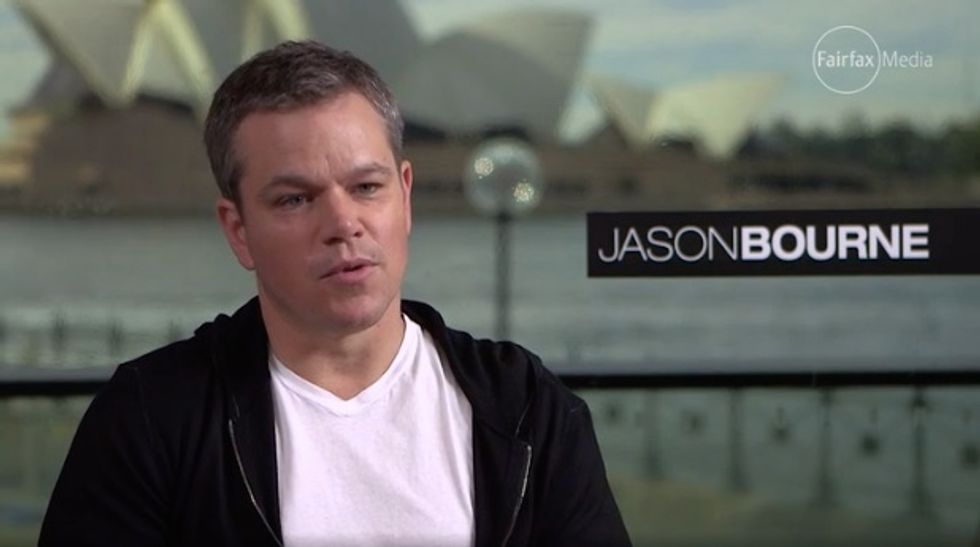 Image source: Fairfax Media
"You guys did it here in one fell swoop, and I wish that could happen in my country, but it's such a personal issue for people that we cannot talk about it sensibly," Damon said during a promotional engagement in Sydney.
He shared his opinion that Americans can be too "emotional" when it comes to the topic of gun control. As an example, Damon claimed that gun rights advocates won't even have a conversation about "not selling AK-47s to people on terror watchlists."
The action star referred to the Dec. 12, 2012, Sandy Hook massacre in Newtown, Connecticut, where 20-year-old Adam Lanza executed his mother and 20 elementary school children. Lanza stole his mother's legal firearms to carry out the attack.
He said that mass shootings like Sandy Hook haven't led to radical gun control, implying that a gun grab is the only viable solution.
"Obviously, mass shootings aren't going to do it. There have been so many of them at this point," he said. "Sandy Hook — when those children were murdered — if that didn't do it, you know, I just don't know. Maybe we just need to evolve further before we can have that conversation. I don't know."
Trained to be the perfect weapon. On July 29, Matt Damon returns as #JasonBourne.https://t.co/u4D2KUXG2g

— #JasonBourne (@jasonbourne) June 30, 2016
Universal Pictures' "Jason Bourne," directed and produced by Paul Greengrass, is the fifth film in the "Bourne" franchise. It hits theaters across America July 29.