DeRay Mckesson, leader of the Black Lives Matter movement, blasted former New York City Mayor Rudy Giuliani, once referred to as "America's Mayor," calling him a "disgrace to the country and an embarrassment."
Over the weekend, Giuliani, who served as mayor during the 9/11 attacks in New York, called the Black Lives Matter movement "inherently racist."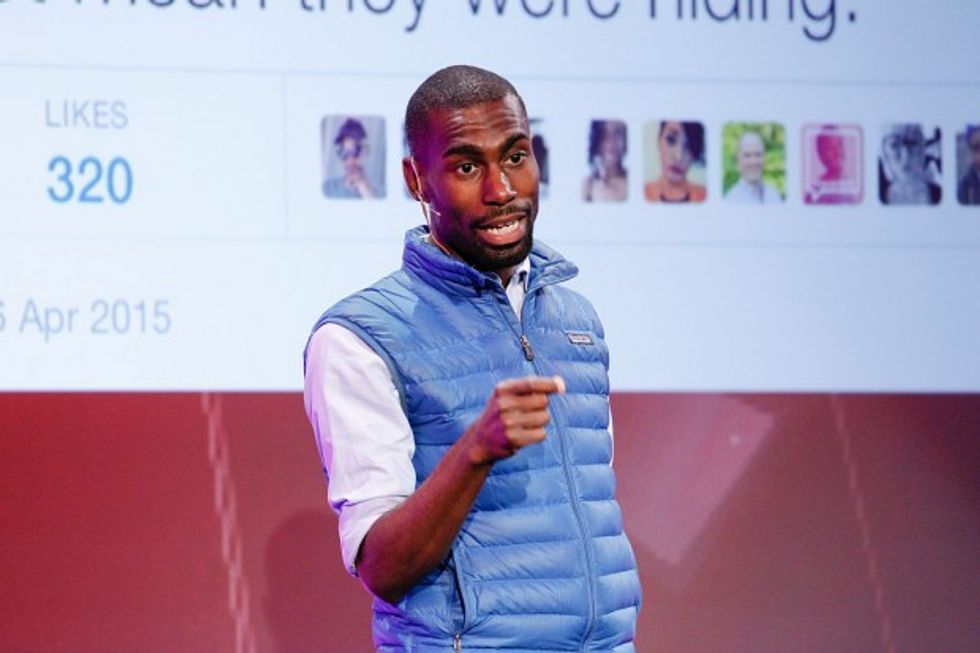 Photo by Kimberly White/Getty Images for GLAAD
"When you say, 'black lives matter,' that's inherently racist," he said on CBS' "Face the Nation" Sunday. "Black lives matter, white lives matter, Asian lives matter, Hispanic lives matter — that's anti-American, and it's racist."
Mckesson offered his response Monday afternoon during an appearance on MSNBC, his first interview since being released from jail following his arrest during a Black Lives Matter protest in Baton Rouge over the weekend.
"It is better for the American people — and certainly the people of New York City — that Giuliani is no longer a public official," the protest leader charged. "His statements remind us that he is both the disgrace of the country and an embarrassment."
Mckesson went on to say Giuliani is "doing what people have done for a long time," which he described as "deflecting so that we are not engaged in a conversation about the abuses the police inflict on communities of color time and time again."
"We can live in a world where police don't kill people, and that is a conversation that Giuliani wants to make sure that we do not have," he said.
Watch the interview in its entirety below:
—
Follow the author of this story on Twitter: