The father of Dallas shooter Micah Johnson revealed he discussed actor Jesse Williams' racially charged BET Awards speech with his son prior to the horrific downtown attack that left five officers dead. It was one of the last conversations they would have.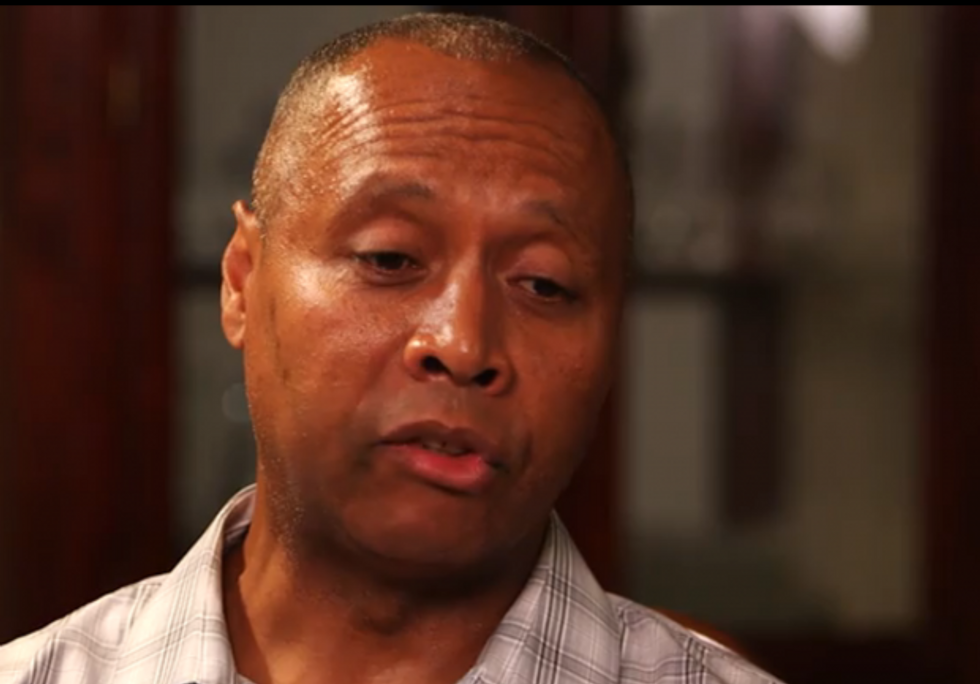 James Johnson, the father of Dallas shooter Micah Johnson, speaks exclusively to TheBlaze about one his last conversations with his son. (Photo: TheBlaze)
James Johnson, 55, told TheBlaze he outlined the "merits of the speech" during a conversation with his son, but also identified a few parts he disagreed with. One of the points of disagreement was the idea of "cultural appropriation."
"The phrase of 'cultural appropriation,' it's been going on for years. Black people have tried to assimilate into the white race…and maybe it should be a compliment and not looked at somebody trying to steal something from another race," Johnson said.
The father said his son was personally "encouraged" by Williams' speech.
"It reinforced a lot of the feelings he was — you know, coming into himself," he added. "There wasn't then and there hasn't even been…talk of hatred toward any race."
Watch the previously unreleased clip from TheBlaze's exclusive interview with the Johnson family below: Watch the full interview with the Johnson family only on TheBlaze TV.
Micah Johnson opened fire on police officers in downtown Dallas on July 7, killing five cops and wounding seven others. Police said he claimed he wanted to kill white officers as revenge for recent police-involved shootings.
The Johnson family spoke to TheBlaze exclusively in the aftermath of the shooting, revealing new details about man behind the deadliest attack on law enforcement since 9/11.
You can watch the interview on demand exclusively on TheBlaze TV.
---