"Real Housewives of New Jersey" star Teresa Giudice stormed off the set of a live interview on Thursday after she was asked if her husband would be deported after completing his prison sentence.
"There is all this talk that Joe [Giudice] could be deported since he is an Italian citizen. Do you think about that?" "Access Hollywood" co-host Dave Karger asked the reality TV star.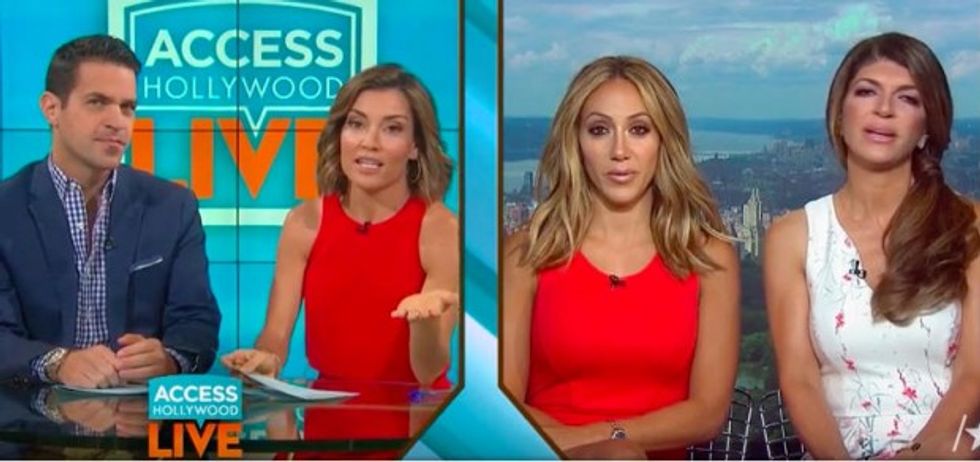 Image source: YouTube
But that's when Giudice got testy, refusing to answer the question because it was "really rude."
"Next question, please?" Teresa Giudice said. "I don't think that's something you should be asking."
Co-host Kit Hoover then followed up, telling Giudice, "Everybody's talking about it, and it could be a reality."
Giudice said the question was "really rude," but Hoover insisted that it's a "fact" and that "we're probably going to be hearing about it on the show."
"No, you're not going to see it on the show," Giudice rebutted.
Hoover proceeded to move on to another topic, but before she could get the next question out, Giudice stormed off the set.
"As a matter of fact, I'm going to leave," she said, dangling her microphone cord as she got up.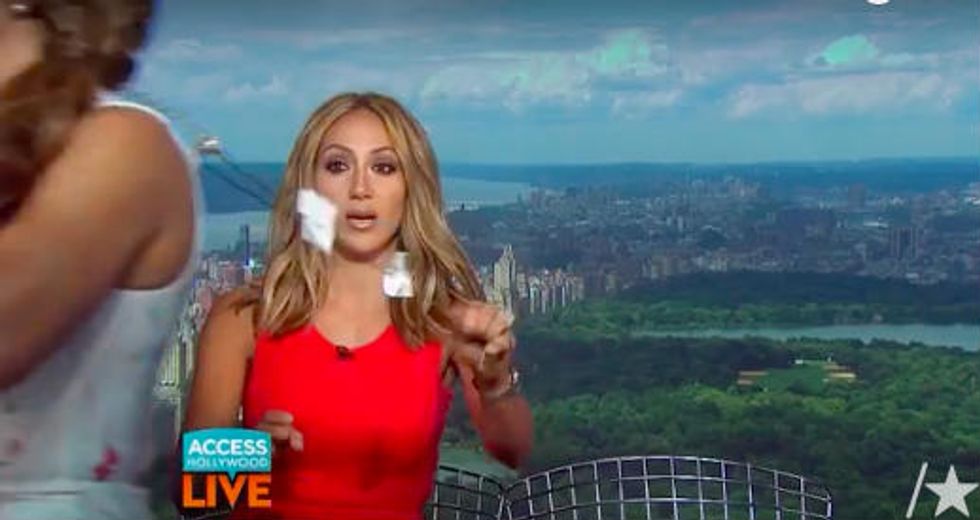 Image source: YouTube
Giudice's husband Joe Giudice is serving a 41-month prison sentence for bankruptcy fraud in the Garden State. Teresa Giudice herself was sentenced in 2014 to 11 months in prison for the fraudulent filing, which occurred in 2009.
(H/T: Mediaite)
—
Follow the author of this story on Twitter and Facebook: