Presumptive Republican presidential nominee Donald Trump announced Friday that he's selected Mike Pence as his running mate.
Pence was elected the 50th governor of Indiana in 2012. He dropped a reelection bid in Indiana in order to run with Trump.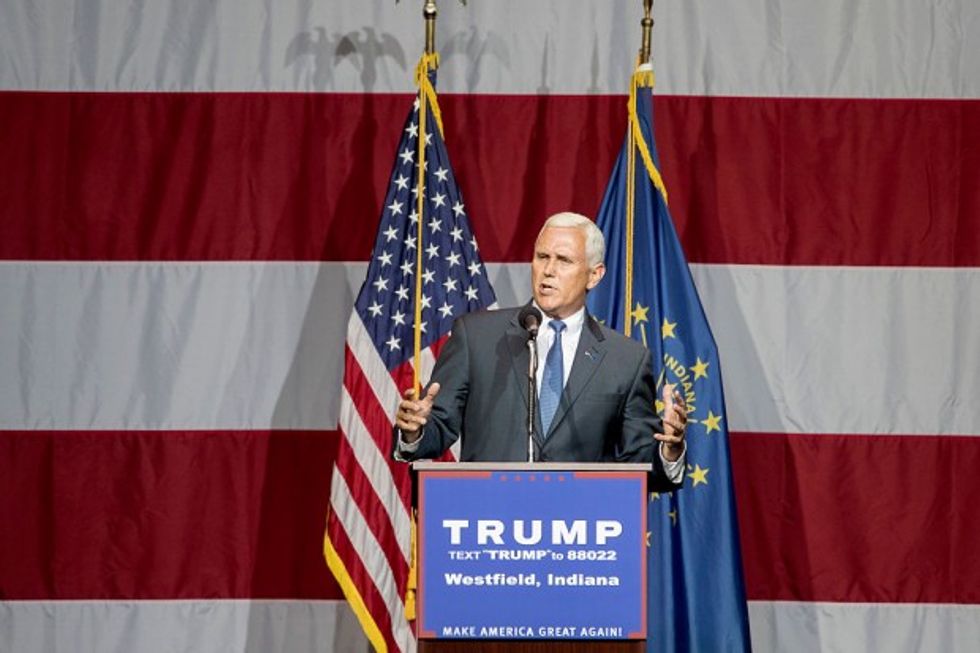 Indiana Gov. Mike Pence introduces Republican presidential candidate Donald Trump at the Grand Park Events Center on July 12, 2016 in Westfield, Indiana. (Aaron P. Bernstein/Getty Images)
Pence was born on June 7, 1959, in Columbus, Indiana, the Indianapolis Star reported. He's married to Karen Pence and the couple has three adult children, Michael, Charlotte and Audrey.
Pence graduated from Hanover College in 1981 and earned his J.D. from Indiana University School of Law in 1986.
Prior to his time as governor, Pence served in the House of Representatives.
Pence considered his own 2016 presidential bid but ultimately decided against it. He later endorsed Sen. Ted Cruz (Texas) prior to Indiana's GOP presidential primary but has often praised Trump.
Pence was a critic of Trump's proposed ban on Muslim immigrants entering the United States.
Calls to ban Muslims from entering the U.S. are offensive and unconstitutional.

— Governor Mike Pence (@GovPenceIN) December 8, 2015
Pence tried unsuccessfully to block the resettlement of Syrian refugees in Indiana.
He also became the center of a national controversy after signing the Religious Freedom Restoration Act into law when critics accused him of discriminating against gays and lesbians.
House Speaker Paul Ryan during a press conference Thursday praised Pence as a "good movement conservative."
"It's no secret I'm a big fan of Mike Pence's. We're very good friends" Ryan said. "I've very high regard for him."
—
Follow the author of this story on Twitter and Facebook: