PARIS (AP) — Vandals prompted a fire at the Gare du Nord train station in Paris that halted traffic Tuesday to Britain and many other destinations, authorities said.
The SNCF national rail service says the fire Tuesday was caused by a "malicious incident," without elaborating. A police official said the fire started in an electrical station and prompted an immediate cutoff of power to the rails.
The fire was quickly extinguished and presented no danger to passengers, the official said. No one has yet been detained, but there is no sign of any terrorist intent, said the official, who was not authorized to be publicly named.
The incident came amid nationwide jitters following the terrorist attack in Nice last week that killed 84 people and was claimed by the Islamic State group, the third major attack in France in 18 months.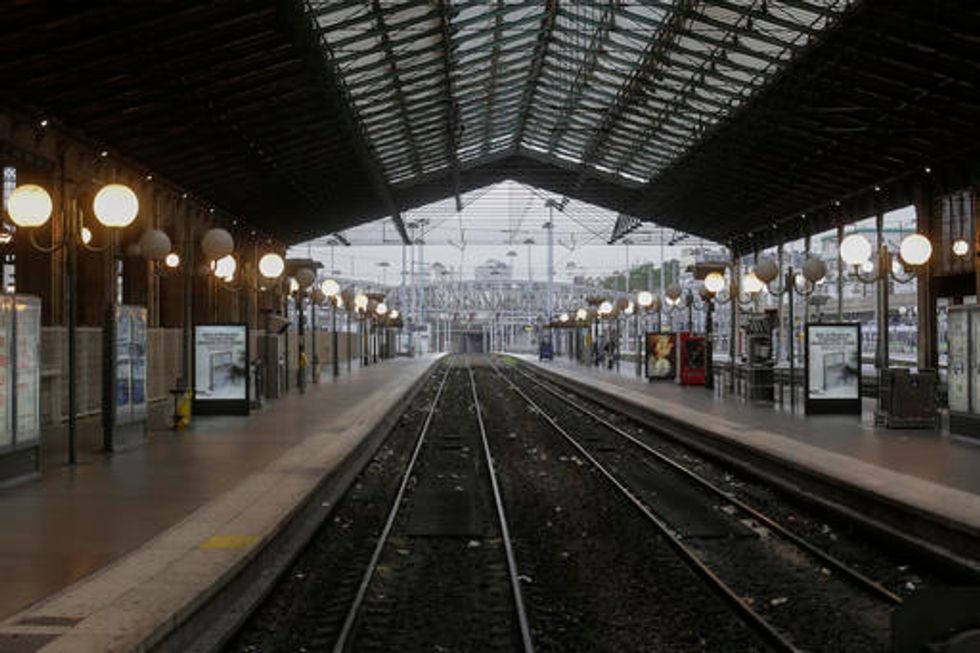 Gare du Nord train station, in Paris, France. (AP Photo/Markus Schreiber)
SNCF told passengers that traffic would resume on commuter lines late Tuesday night, but passengers on Eurostar trains across the English Channel were told they'd have to wait until Wednesday to leave.
Trains to Brussels, Amsterdam and other international destinations also leave from the Gare du Nord.
"This is a disaster. Nobody knows what's going on and they told us our train isn't leaving tonight. We have tickets to fly to Edinburgh tomorrow morning and now I don't know what to do," said Theresa Pietrangelo, of Toronto, who was trying to return to London with her daughter Emily.
They had spent a week in London and this was supposed to be their one fun day in Paris — Tuesday was Emily's 21st birthday.