Rudy Giuliani praised police officers during his impassioned speech Monday evening at the Republican National Convention, saying they work tirelessly to protect Americans "of every race, every color, every creed, every sexual orientation."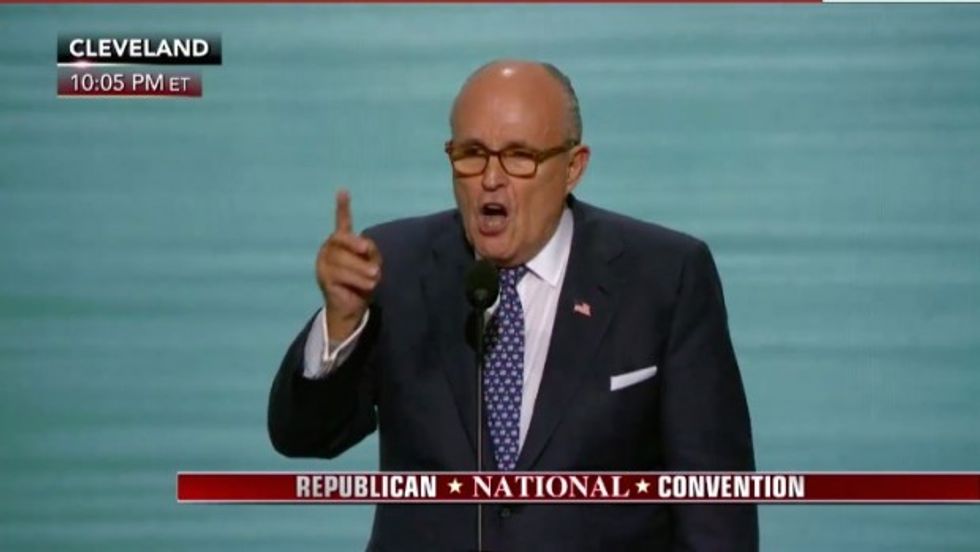 Image source: Fox News

"When they come to save your life, they don't ask if you are black or white, they just come to save you!" he shouted.
The former New York City Mayor recently criticized the Black Lives Matter movement, which he says makes police officers targets by blaming them for complex social problems. He also called the movement "inherently racist" and "anti-American."
"What happened to, 'There's no black America, there's no 'white America,' there is just America'?" he asked during his speech.
"It's time to make America one again — one America!" Giuliani added.
He also said during his speech that presumptive Republican presidential nominee Donald Trump will do for the country "what I did for New York."
Giuliani went on to describe Trump as a good friend, father and grandfather, noting that they've been friends for 30 years and that the candidate is "a man with a big heart, who loves people. All people."
Watch: