Following claims earlier this month from ousted Fox News host Gretchen Carlson that network chairman and CEO Roger Ailes had sexually harassed her, the network leader is in talks with parent company 21st Century Fox that will most likely lead to his departure, according to his lawyer.
But "there is no deal" yet, attorney Susan Estrich told CNN.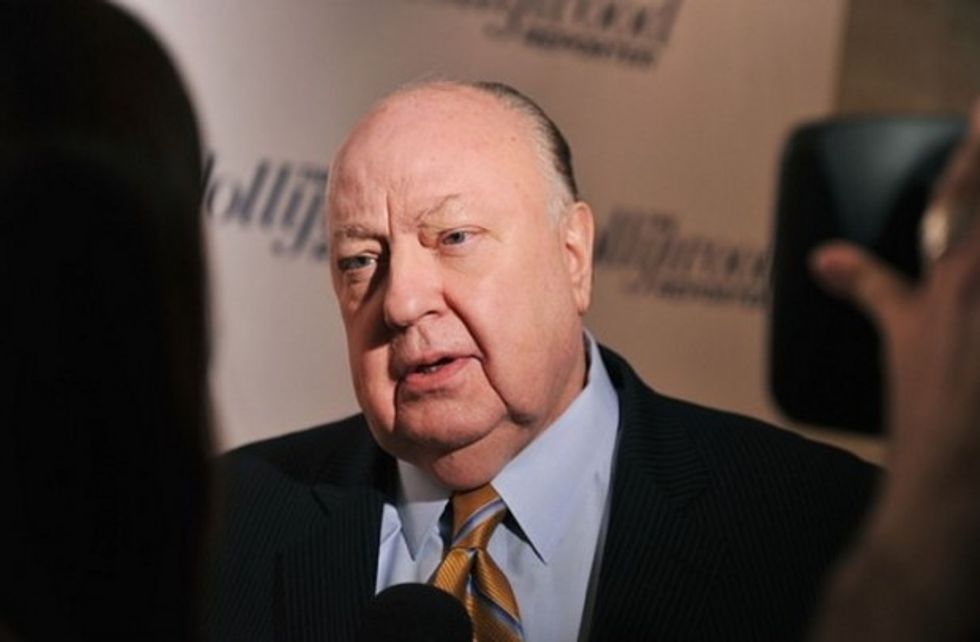 Roger Ailes (Getty Images)
"When there is an agreement, if there is an agreement, 21st Century Fox will make an announcement," she added.
Estrich's comments contradict those of conservative news mogul Matt Drudge, who earlier Tuesday leaked an alleged memo suggesting the channel's leader was being dismissed.
Drudge posted — and shortly thereafter deleted — the supposed agreement between Ailes and Fox News on Twitter. Within an hour of the news breaking, which, naturally, took the internet by storm, parent company 21st Century Fox took to Twitter to say Ailes is "at work" and the internal review into allegations against him "is ongoing."
21CF statement: Roger is at work. The review is ongoing. The only agreement that is in place is his existing employment agreement.

— 21st Century Fox (@21st Century Fox) 1468961760.0
The original posting from Drudge was allegedly confirmed by "Fox" to The Daily Beast's Lloyd Grove. However, that confirmation was, according to the news site, "walked back."
Drudge first shared the report on his popular news aggregation site with a big banner declaring, "Ailes Leaves Fox News" with a "$40+ Parachute." Moments later, he shared the supposed agreement, which suggested Ailes would be leaving July 22, on his personal Twitter account. Less than one hour later, Drudge deleted the tweet and scrubbed the headline from his website.
The memo vanished and the bold headline was replaced with a much vaguer title: "Ailes Fox News Drama."
New DRUDGE banner now says: "AILES FOXINESS DRAMA" https://t.co/eolMWn1KFT

— Oliver Darcy (@Oliver Darcy) 1468961014.0
In addition, the Drudge site was updated to include a statement contradicting claims from Fox News host Megyn Kelly, who came forward Tuesday with a statement saying she was sexually harassed by Ailes a decade ago.
"Roger Ailes has never sexually harassed Megyn Kelly," the comment at the top of the website reads. "In fact, he has spent much of the last decade promoting and helping her to achieve the stardom she earned, for which she has repeatedly and publicly thanked him."
That statement has since been removed.
According to report published earlier in the day by the Financial Times, should Ailes be dismissed from Fox News, prominent hosts Greta Van Susteren, Bill O'Reilly and Sean Hannity — all of whom have defended the chairman — have clauses in their contracts that would allow them, too, to exit the network.
Carlson first levied accusations of harassment against Ailes on July 6, claiming she "rebuffed Ailes' sexual demands… and, nine months later, [he] ended her career." The claim also asserts Ailes made "sexual advances by various means."
At the time, Ailes shot down Carlson's "false" accusations, saying in a statement that the ousted anchor filed a "retaliatory suit for the network's decision not to renew her contract, which was due to the fact that her disappointingly low ratings were dragging down the afternoon lineup."
—