The Pentagon is investigating the death of a 25-year-old Air Force lieutenant who died Monday while she was deployed overseas.
First Lt. Anais Tobar was in southwest Asia when she died of a non-combat-related injury, according to WOAM-TV in Miami, Tobar's home town. The lieutenant was assigned to the 4th Aircraft Maintenance Squadron at Seymour Johnson Air Force Base in Goldsboro, North Carolina.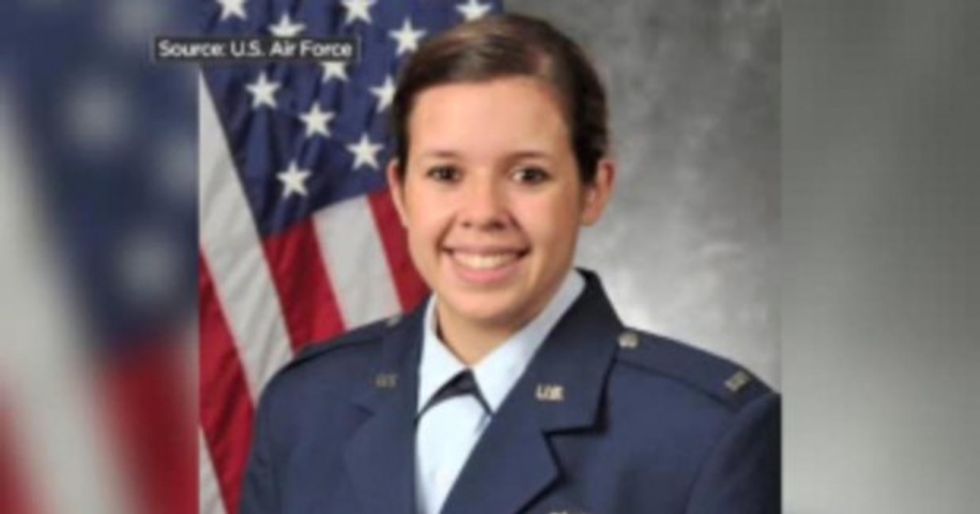 Image source: WOAM-TV
Tobar was deployed as part of Operation Inherent Resolve, the U.S.-led military operation against the Islamic State group.
"The entire base joins me in sending our deepest sympathies to the Tobar family during this period of bereavement," a statement from an Air Force official reads. "The bonds that tie the Air Force family together are strong, both down-range and at home station. This tragedy affects us all; put your arm around those who are grieving, both personally and professionally."
Mercy McGee, who had known Tobar since she was 10 years old, said she had an "infectious smile" and that she could "walk into any room and just light up the room completely," adding that Tobar talked to her mother as recently as Saturday, when she said she wanted to travel with her mom and dad when she got home.
"She was hoping for that," McGee said.
—
Follow the author of this story on Twitter and Facebook: