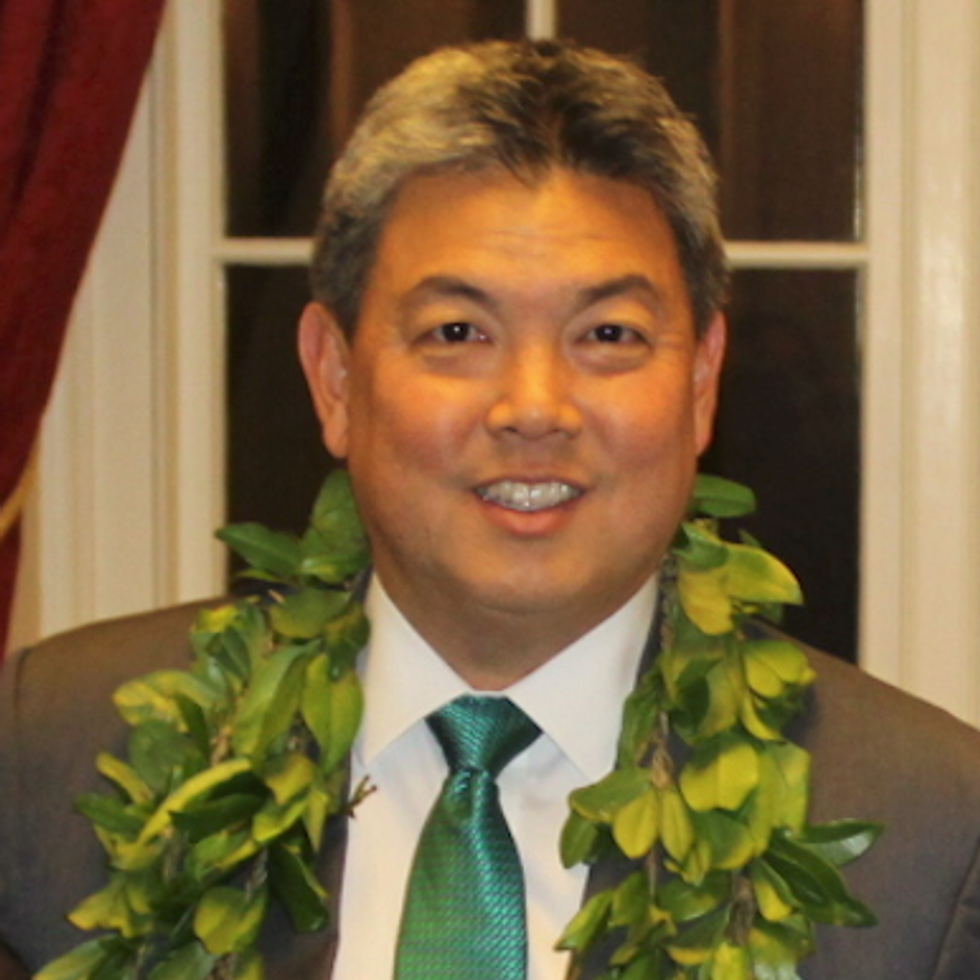 Image source: Twitter/@RepMarkTakai WASHINGTON (AP) -- Rep. Mark Takai has died.
Takai, a first-term Democrat from Hawaii, 49, had been diagnosed with pancreatic cancer. He announced in May that he would not seek re-election.
His office released a statement saying that Takai died at home Wednesday surrounded by his family.
He was a longtime lieutenant colonel in the Hawaii Army National Guard and served on the Armed Services and Natural Resources committees.
—