Republican nominee Donald Trump reacted to Ted Cruz's Republican National Convention speech on Wednesday night, saying his former opponent "didn't honor the pledge."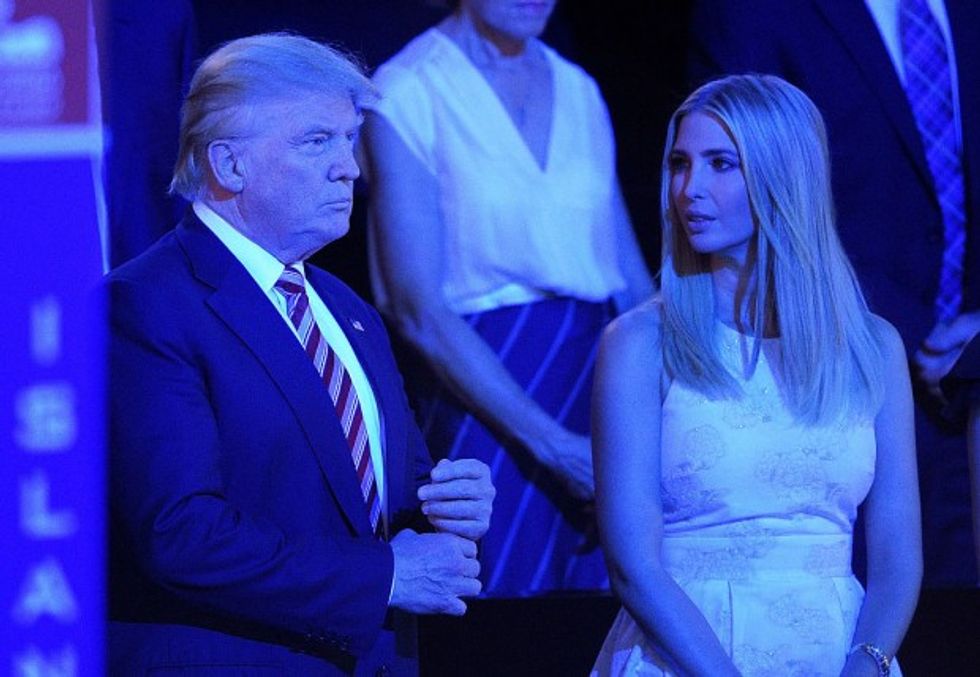 CLEVELAND, OH - JULY 20: on the third day of the Republican National Convention on July 20, 2016 at the Quicken Loans Arena in Cleveland, Ohio. Republican presidential candidate Donald Trump received the number of votes needed to secure the party's nomination. An estimated 50,000 people are expected in Cleveland, including hundreds of protesters and members of the media. The four-day Republican National Convention kicked off on July 18. (Photo by Jeff Swensen/Getty Images)
"Wow, Ted Cruz got booed off the stage, didn't honor the pledge! I saw his speech two hours early but let him speak anyway," Trump said on Twitter. "No big deal!"
Wow, Ted Cruz got booed off the stage, didn't honor the pledge! I saw his speech two hours early but let him speak anyway. No big deal!

— Donald J. Trump (@Donald J. Trump)1469072748.0
Cruz sparked fury among Trump supporters when he concluded his RNC speech without endorsing Trump and told Americans to vote their "conscience" in November.
"And to those listening, please, don't stay home in November," he said. "Stand and speak, and vote your conscience. Vote for candidates up and down the ticket who you trust to defend our freedom and to be faithful to the Constitution."
Citing a "source familiar with the campaign's inner circle's thinking," the Associated Press reported that Trump, his family and advisers were upset at Cruz's lackluster support of the GOP nominee in his speech.
The looks on the Trump family's faces as Cruz delivered his speech really says it all.
---