Silicon Valley billionaire and PayPal co-founder Peter Thiel made history at the Republican National Convention in Cleveland on Thursday night as he became the first speaker in GOP history to declare, "I am proud to be gay," from the convention stage.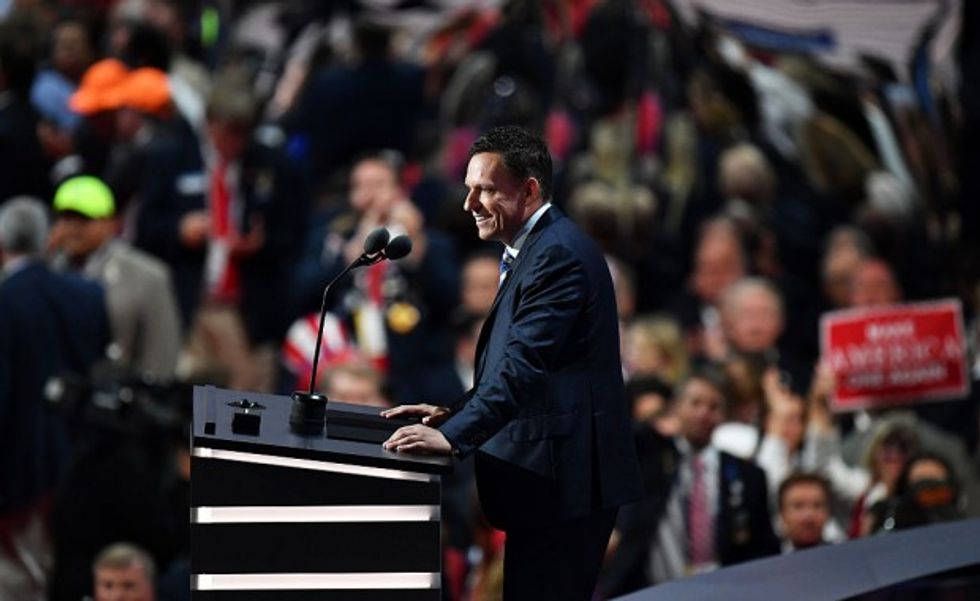 CLEVELAND, OH - JULY 21: on the fourth day of the Republican National Convention on July 21, 2016 at the Quicken Loans Arena in Cleveland, Ohio. Republican presidential candidate Donald Trump received the number of votes needed to secure the party's nomination. An estimated 50,000 people are expected in Cleveland, including hundreds of protesters and members of the media. The four-day Republican National Convention kicked off on July 18. (Photo by Jeff J Mitchell/Getty Images)
Following his headline-making speech, many Republicans are likely wondering today: Who is Peter Thiel?
In 2014, Thiel sat down with Glenn Beck on TheBlaze TV in an effort to answer that question. He expanded on his opinions and beliefs as an openly gay evangelical Republican — which his critics have argued are incompatible.
Thiel, an unapologetic Trump supporter, is going against the grain in Silicon Valley. This point is demonstrated by the New York Times, which recently reported there are very few Silicon Valley Republicans even willing to speak publicly about the upcoming election.
Discussing his Silicon Valley colleagues back in 2014, Thiel said many of their instincts are "libertarian" but the "politics end up being liberal because that's what's cool."
"It's not just people who look different and think alike," he added. "It's diversity of ideas that really matters."
Watch TheBlaze TV's interview with Thiel below:
---