PHILADELPHIA — Former New York City Mayor Rudy Giuliani (R) said it would be an "excellent idea" to implement electronic monitoring tags for those on the terror watch list.
When informed that one of the terrorists who killed a French Catholic priest during a mass Tuesday was wearing an electronic monitoring device, Giuliani said it would be a "good idea" to implement in the U.S. with those who are on the watch list.
"If you're on the terror watch list, I should know you're on the terror watch list," Giuliani told a handful reporters Wednesday following a Republican National Committee event. "You're on there for a reason."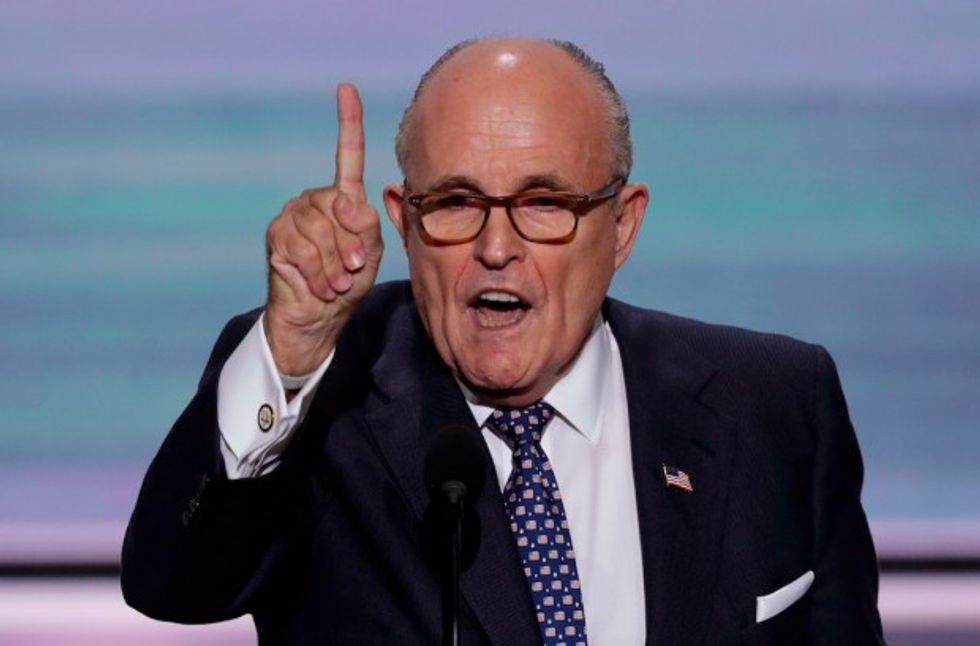 Former New York Mayor Rudy Giuliani speaks during the opening day of the Republican National Convention in Cleveland. (AP Photo/J. Scott Applewhite)
The ex-mayor criticized current Mayor Bill de Blasio (D) for making New York "less safe" as he ended a controversial Muslim surveillance program, including the presence of undercover police officers in mosques — a practice that Giuliani implemented in 1994 following the World Trade Center bombing.
"You tell me, what priest, what rabbi, what minister, what Buddhist monk or what honest imam would care if a police officer was sitting at their service," he said.
Giuliani also said that while he appreciated Democratic presidential nominee Hillary Clinton's help following the 9/11 terrorist attacks, he didn't remember her being present during some key moments in the aftermath.
"I don't remember Hillary being in the pits with me. I don't remember Hillary identifying dead bodies with me," Giuliani said. "I don't remember Hillary going to a hundred funerals with me. And I don't remember Hillary being trapped in a building for 20 minutes not knowing if she was going to live or die."
Clinton was a U.S. senator at the time of the attacks, but Giuliani instead thanked Sens. Chuck Schumer and Kirsten Gillibrand for being instrumental following the attack.
—
Follow Kaitlyn Schallhorn (@K_Schallhorn) on Twitter