It all started Monday night when, speaking at the Democratic National Convention, first lady Michelle Obama said, "I wake up every morning in a house that was built by slaves."
That night, Fox News host Bill O'Reilly, adding historical context to Obama's speech, noted, "Slaves that worked there were well fed and had decent lodgings provided by the government, which stopped hiring slave labor in 1802." He said the first lady's comments were "positive" and "essentially correct."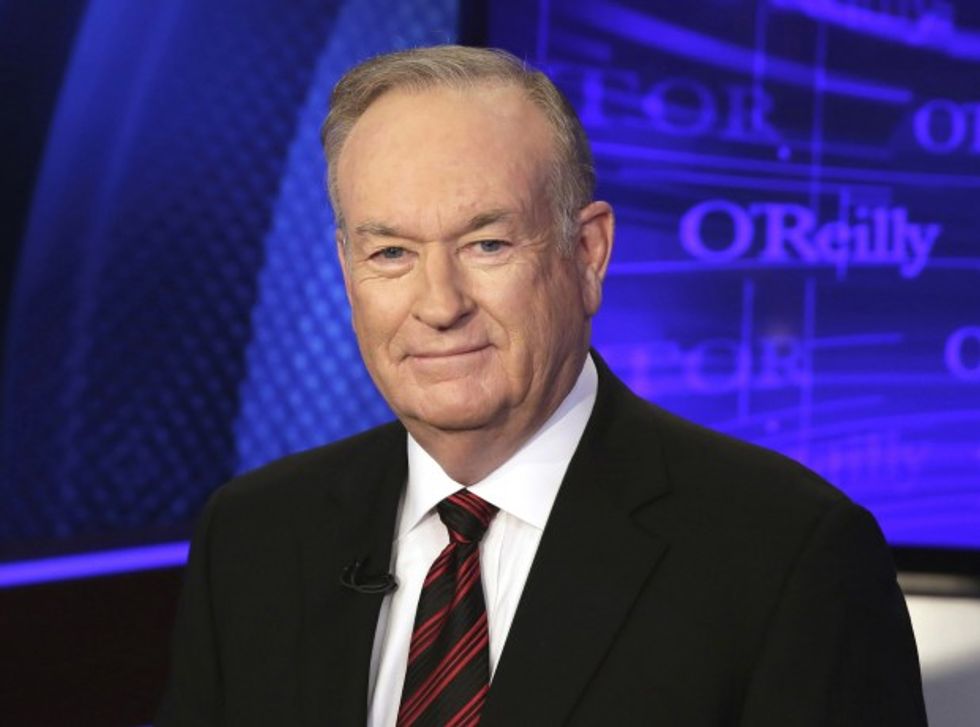 AP Photo/Richard Drew, File
It didn't take long for O'Reilly's analysis to spark a firestorm of frustration from many in popular culture and many within the media, as several outlets suggested the Fox News anchor was defending slavery with his remarks. O'Reilly, however, rebuked such characterizations Wednesday night.
Bryan Cranston, of AMC's "Breaking Bad" fame, blasted O'Reilly's "racist" remarks, while novelist Stephen King offered a sarcastic retort to the, in the Fox News host's view, misunderstood message.
Bill @oreillyfactor can't even see that his comments on FLOTUS speech is racist. Profoundly offensive. Join the movement #UnitedAgainstHate

— Bryan Cranston (@Bryan Cranston) 1469636150.0
Bill O'Reilly wants you to know that the slaves who built the White House were well-fed. Thanks for sharing, Bill.

— Stephen King (@Stephen King) 1469636549.0
Broadway star Audra McDonald, known for her role in ABC's "Private Practice," also weighed in with an explicit message.
Dear Bill O'Reilly...endure some of these... https://t.co/Tdt9OxKeXh

— Audra McDonald (@Audra McDonald) 1469619778.0
"On Monday, Michelle Obama said that America has come a long way from the days when slaves built the White House. Some criticized her analysis saying it demeaned the U.S.A.," O'Reilly said at the start of his program Wednesday night. "I disagree."
After recapping the previous segment, where the controversy initially arose, O'Reilly defended his commentary as "100 percent accurate, providing context to Mrs. Obama's remarks and explaining how the administration of George Washington conducted itself in the construction of the executive mansion."
"Is it not that important to know?" the commentator asked rhetorically. "Come on. For doing that, I was immediately attacked by smear merchants."
"The O'Reilly Factor" host specifically called out the New York Daily News and USA Today for their stories suggesting his commentary defended slavery. He pushed back against those reports, telling his viewers "it is a given that slavery is an abomination," adding that he was simply "reporting the story behind Mrs. Obama's very valid points," which he said "does not diminish the horror of enslavement as these dishonest critics allege."
Also during Wednesday's segment, O'Reilly sought to add clarity and offered a robust defense of his previous statements.
"As any honest historian knows, in order to keep slaves and free laborers strong, the Washington administration provided meat, bread and other staples, also decent lodging on the grounds of the new presidential building — that is a fact," he asserted. "Not a justification, not a defense of slavery — just a fact."
"Anyone who implies a soft-on-slavery message is beneath contempt," the host continued. "Some celebrities — like Stephen King, Bryan Cranston, Broadway star Audra McDonald — immediately sought to exploit the situation on Twitter by buying into the defamation. We have invited all of them on the factor. Place your bets on whether they will show up."
Before shifting to what he sees as a concerted effort on the part of the "far left press" to destroy Fox News, O'Reilly read a message from a viewer named George, who wrote that it is "truly sad that intellectual honesty is so rare in today's world."
"It's beyond sad, George," O'Reilly replied. "It's dangerous. Propaganda and hate now dominate the media landscape, and that will be demonstrated in the upcoming presidential campaign."
Toward the end of the segment, while discussing the issue with fellow Fox News personalities Geraldo Rivera and Eric Bolling, O'Reilly set his sights on the "far left press" and the Black Lives Matter movement, a boisterous activist group the Fox News firebrand frequently criticizes.
O'Reilly, discussing the violent disruption demonstrators have caused at recent political protests, noted an incident Tuesday when a protester emptied a water bottle on Rivera's head as an exercise in defiance against the favored news network of many conservative voters. He then voiced fears that violent protesters could target Fox News in the future.
"I'm afraid it's going to happen to me at Fox News!" he said. "They want me dead! They do!"
Watch a portion of O'Reilly's comments below:
–
Follow the author of this story on Twitter: