A French woman is facing up to six months in prison for allegedly calling in a fake bomb threat to a Swiss airport in order to prevent her husband from traveling to see the woman she believes to be his mistress, according to Reuters.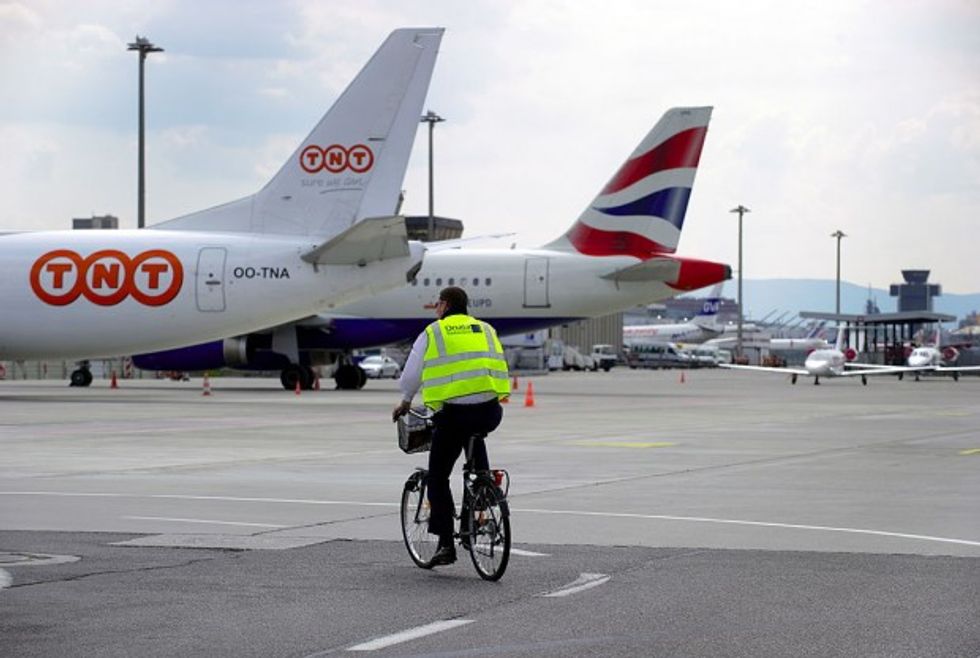 Fabrice Coffrini/AFP/Getty Images
The hoax caused French and Swiss police to increase security measures at Geneva's Cointrin Airport, and the delays lead to traffic jams nearby, according to Fox News.
"Yesterday in the evening, a woman called Swiss customs at Geneva airport. She said that today a person carrying a bomb would be in the French sector of the airport," the Geneva prosecutor's office said in a statement to Reuters on Wednesday.
Authorities reportedly traced the call to a home in France, where they "found a woman who admitted to having made the call and explained that she wanted thereby to prevent her husband from leaving," the statement continued.
According to the news agency Swiss Info, the 41-year-old mother of four who has been married for 22 years testified in court Thursday that she called in the hoax bomb threat in order to get "revenge" on the woman she believes is committing adultery with her husband. The husband denied he was having an affair.
Reuters reports that criminal proceedings have been opened against the woman — who has not yet been identified — in both France and Switzerland.
—
Follow the author of this story on Twitter and Facebook: