Retired Lt. Col. Ralph Peters told Fox News Wednesday that the Obama administration's secret cash payment of over $400 million to Iran was "definitely a ransom or a bribe" to secure the release of four American hostages.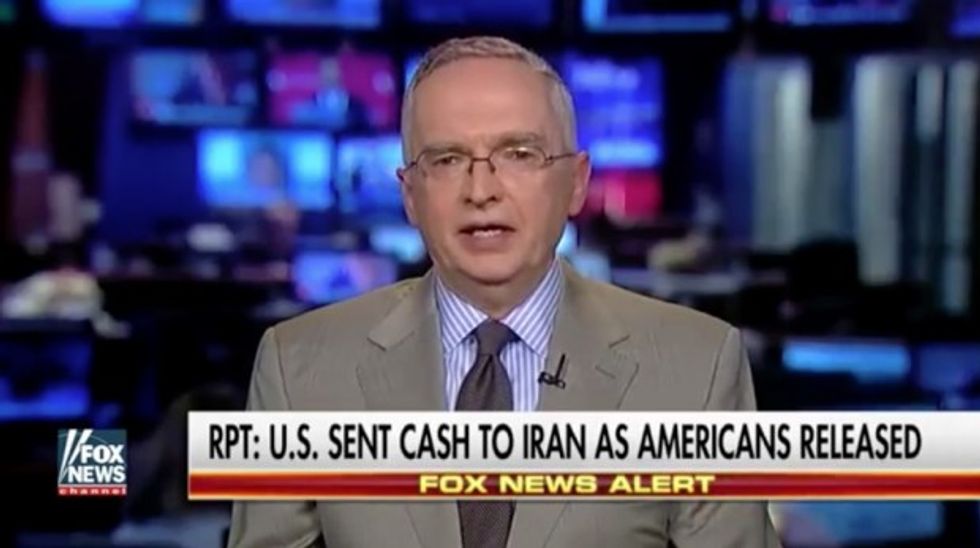 Retired Lt. Col. Ralph Peters (Image source: YouTube)
"On some pathetic level ... I have to feel sorry for John Kirby," Peters said of the State Department spokesman who denied a correlation between the payment and the release of the prisoners. "I mean, his job is to convince us that sewage is champagne. Well, drink it if you want to."
Peters said he's been in Washington long enough to know the payment "just plain stinks."
He said that, even if the payment wasn't ransom, it appears that way to the rest of the world.
"If this was above board, if this was all perfectly honest, why was it done in the dead of night with an unmarked cargo plane in Swiss franc and euros to avoid, to get around the U.S. law that you can't traffic with Iran in dollars?" Peters said. "I mean, It smells to high heaven, but it's business as usual for the Obama administration."
The Wall Street Journal reported that the Obama administration secretly airlifted $400 million in cash to Iran as four Americans detained by Iran were released. U.S. officials characterized the payment as part of a $1.7 billion settlement with Iran over a longstanding dispute over a 1970s arms deal that only coincidentally occurred at the same time the prisoners were released.
The Journal's report states that the United States sent "wooden pallets stacked with euros, Swiss francs and other currencies" into Iran on an "unmarked cargo plane" in order to circumvent a U.S. law that forbids transactions with Iran in American currency.
Watch below:
—
Follow the author of this story on Twitter and Facebook: