British diver Chris Mears was about to be presented with his newly won Olympic gold medal when he realized there was a problem.
Mears was filmed in the locker room in Rio de Janeiro on Wednesday wearing a towel, moments after placing first in the synchronized 3m springboard competition, when at least one camera captured his reaction to his conundrum, as the Daily Mail highlighted.
"Where are my f***ing trousers?" Mears is heard saying as he frantically searches beneath one of the benches.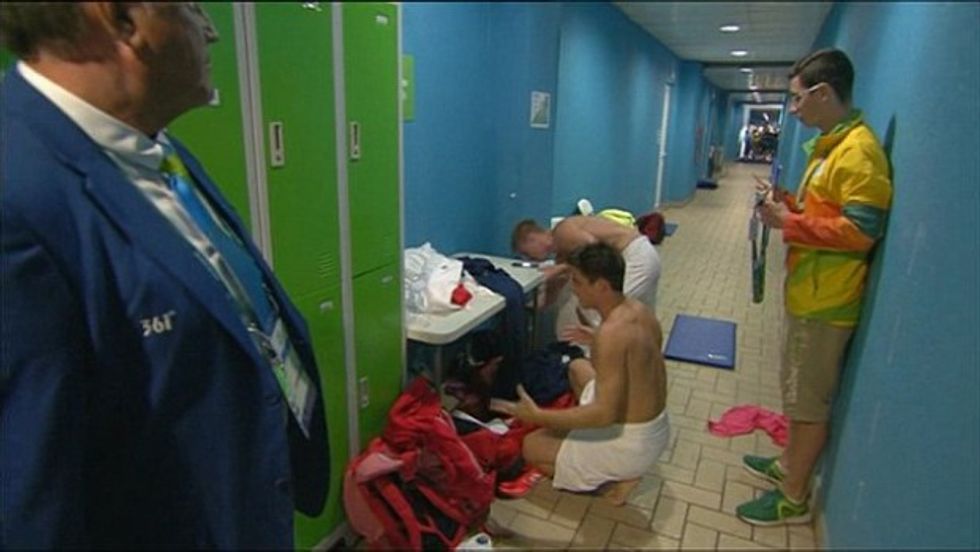 Image source: YouTube
An Olympics official is then seen looking at his watch, as if to send a message to for Mears to hurry up.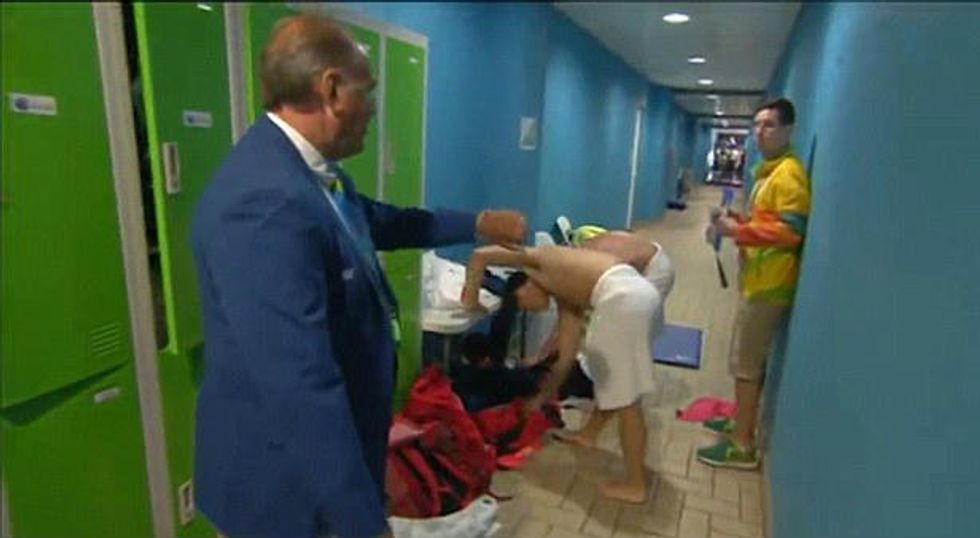 Image source: YouTube
Mears' diving partner Jack Laugher saves the day when he finds the Olympian's long-lost pants in his own duffel bag. The two then made their way back out into the auditorium to be awarded their gold medals — with their clothes on, of course.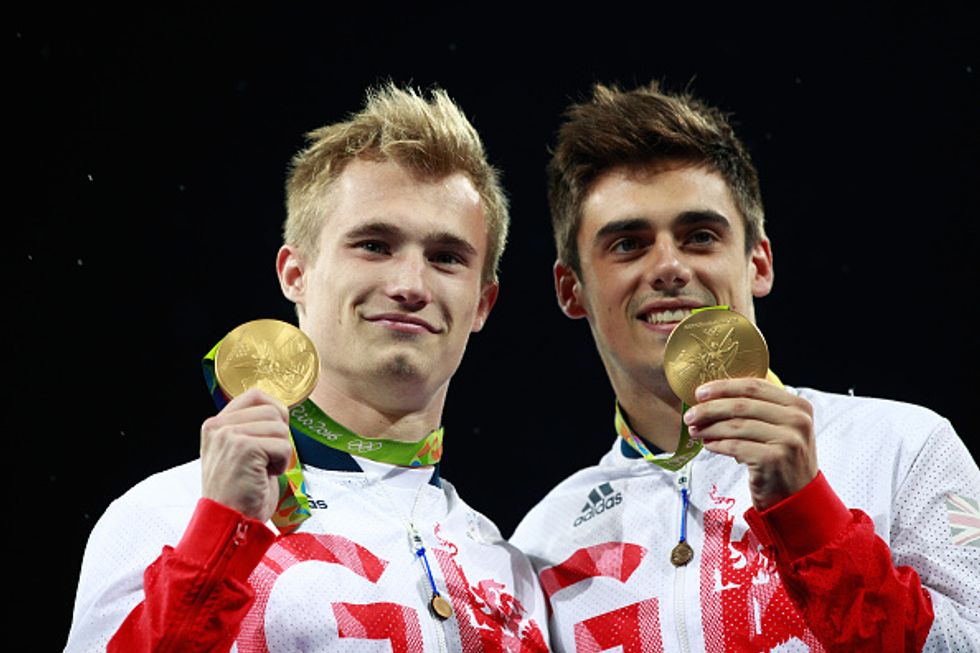 Gold medalists Jack Laugher and Chris Mears of Great Britain pose during the medal ceremony Wednesday for the Men's Diving Synchronized 3m Springboard at the 2016 Olympic Games in Rio de Janeiro. (Adam Pretty/Getty Images)
Watch the frenzy of Olympic proportions below:
—
Follow the author of this story on Twitter and Facebook: