Dr. Alveda King appeared on "Fox and Friends Weekend" Sunday morning to discuss the chaos that erupted on Milwaukee's north side following the police shooting of an armed black suspect.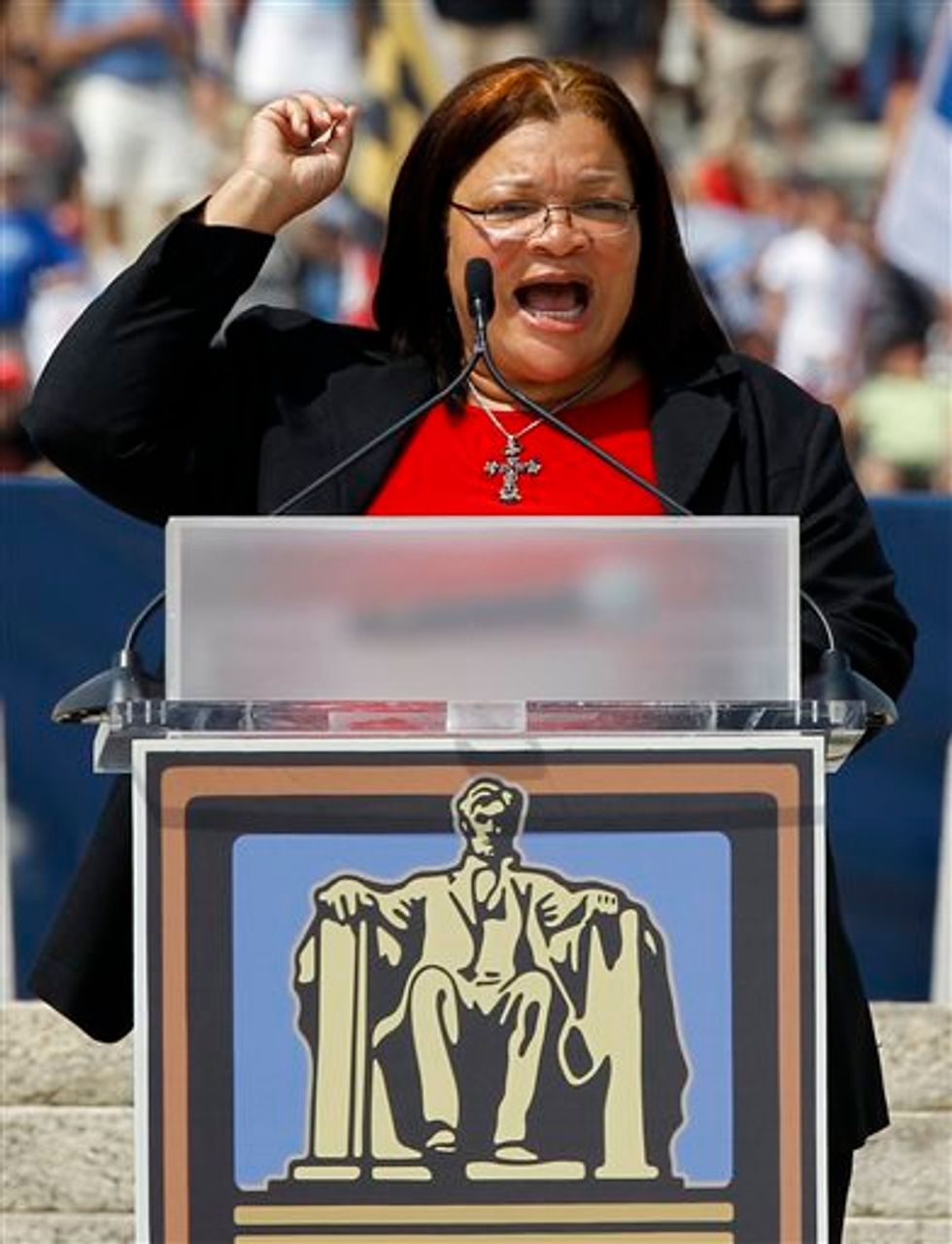 AP Photo/Alex Brandon
Dr. King, the niece of civil rights champion Martin Luther King Jr., called on people to "pray first, and then act."
She expressed her unequivocal disapproval of the violence protests that began Saturday evening and continued for several hours, with protesters assaulting police officers and setting fire to at least four businesses. Many could be heard chanting, "Black power!"
"We must stop, we must have reason and sanity," King said, stressing the need for rational reflection as opposed to violent action in times of widespread social discontent.
She called on the country's leaders - on national and local levels - to guide citizens and to commit themselves to preventing further unrest like that displayed in Milwaukee.
"We've got to stop this. If I sound like I'm a little agitated, I am. But I believe in the midst of this agitation, we can pray and we can find solutions."
Watch: