Minnesota Timberwolves star Zach LaVine participated in the Seattle Pro-Am basketball All-Star game Sunday, scoring 49 points for his team and literally flooring the competition.
At one point in the game, LaVine came up against a defender. Thinking fast, the shooting guard performed a quick fake-out, at which point the same defender simultaneously fell to the ground.
Zach Lavine breaking ankles at Seattle ProAm pic.twitter.com/8iGrEuPoei

— Tom Heitz (@tmheitz) August 15, 2016
LaVine sunk a beautiful shot, but after seeing what happened, he couldn't suppress the laughter as he jogged back to the bench.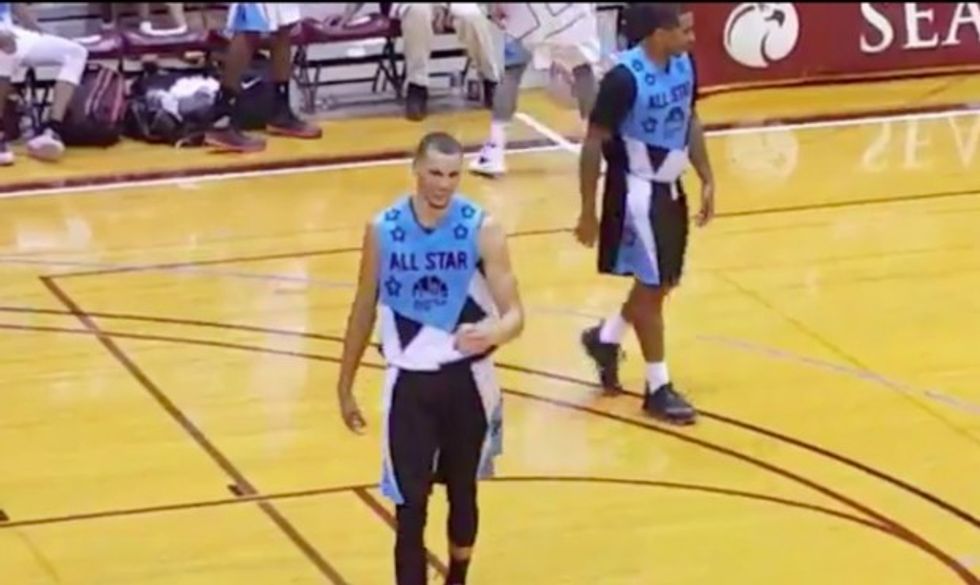 Image via Twitter
This year marks LaVine's third playing for the competitive men's summer league.