Former Secretary of State Hillary Clinton's congressional hearing is "incompatible" with that of the FBI's findings, top House Republicans disclosed in a letter to a U.S. attorney Monday.
Reps. Bob Goodlatte (R-Va.) and Jason Chaffetz (R-Utah), who chair the Judiciary Committee and the Oversight and Government Reform Committee respectively, outlined the "case for perjury" by the Democratic presidential nominee in a letter to Channing Phillips, the U.S. attorney for the District of Columbia.
In the six-page letter, the GOP congressmen contrasted statements Clinton made before Congress with the FBI's findings during its investigation into the use of her personal email server as secretary of state.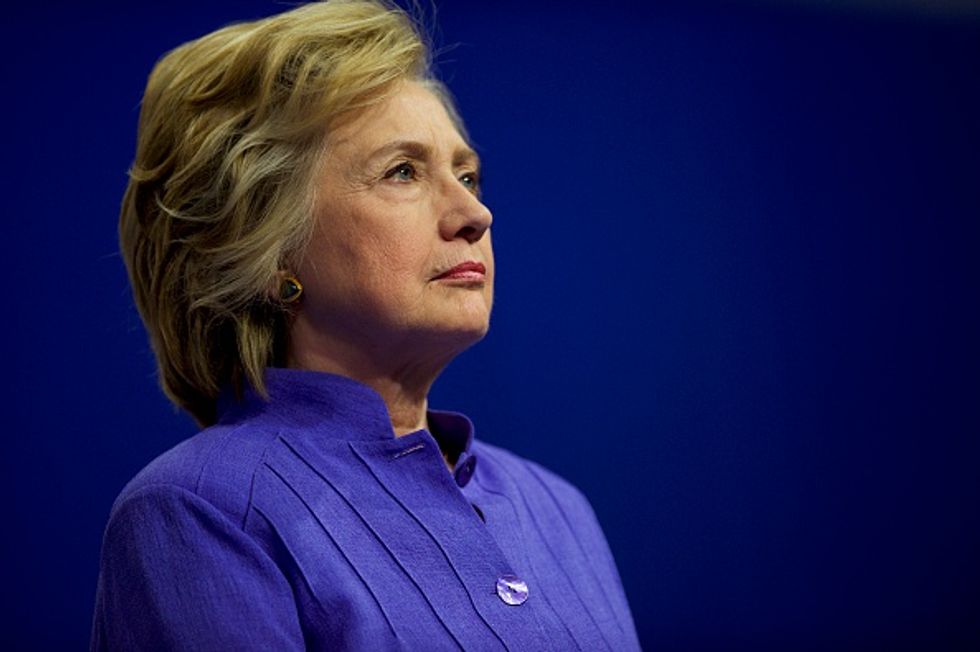 Democratic presidential nominee Hillary Clinton attends a campaign rally with Vice President Joe Biden in Scranton, Pennsylvania. (Getty Images/Mark Makela)
"[T]his letter identifies several pieces of Secretary Clinton's testimony that appear to implicate ... the criminal statutes that prohibit perjury and false statements," the letter states. "The evidence collected by the Federal Bureau of Investigation (FBI) during its investigation of Secretary Clinton's use of a personal email system during her time as Secretary of State appears to directly contradict several aspects of her sworn testimony, which are described in greater detail below."
In one such instance, according to the congressmen, Clinton testified that she had released every work-related email that she had to the State Department. However, the FBI disclosed that "several thousand work-related emails" were not in the group that Clinton turned over and that the FBI discovered "still others."
The congressmen also asserted that Clinton did send and receive emails that were marked classified — "contrary to her sworn testimony" and contrary to the FBI's findings.
Chaffetz and Goodlatte formally asked the Justice Department in July to investigate whether Clinton lied under oath as she testified before Congress. The FBI's investigation did not cover Clinton's congressional testimony.
At the conclusion of the FBI's investigation, the agency recommended no charges to be filed against Clinton.
—