Gary Lynn Durham was fatally shot last week during a road rage incident in Florida — 15 years after he killed a man during a similar type of altercation.
The Hillsborough County Sheriff's Office said the incident began at around 6:30 a.m. Wednesday in Plant City. Robert Padgett, 42, was driving a car behind Durham, who was driving a pickup truck.
According to the police report, Durham, who was just recently released from jail after spending more than a decade behind bars for a 2001 road rage altercation, stopped his truck and confronted Padgett about an unspecified driving-related issue.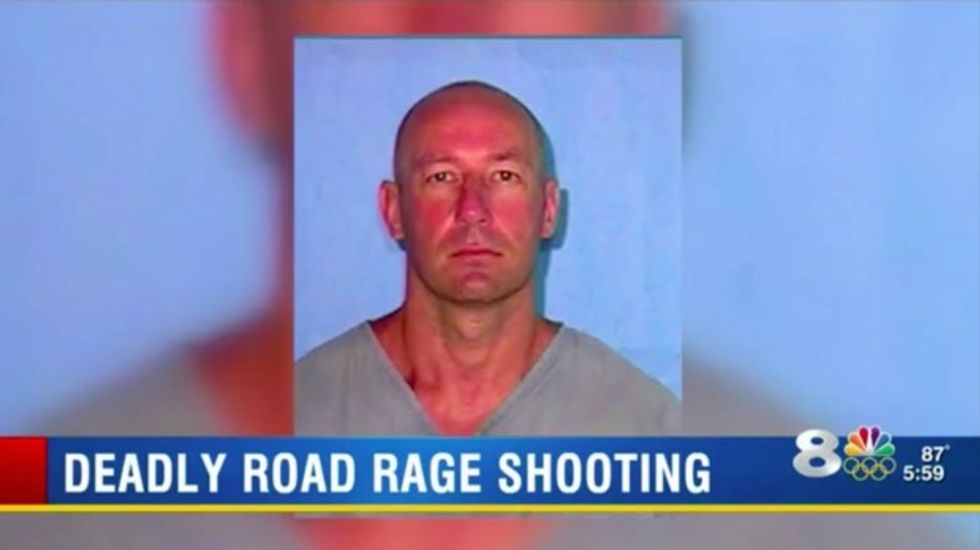 Gary Lynn Durham (Image source: WFLA-TV)
A heated argument broke out between the two men. As things escalated, however, Padgett reportedly warned Durham to calm down. But Durham refused to back away. At some point, Padgett pulled out a handgun and shot Durham.
Police arrived on the scene to discover Padgett performing CPR on Durham as he waited for first responders, but Durham died shortly afterward.
Authorities said Padgett is cooperating fully with the investigation and, although the ultimate decision will lie with the State Attorney's Office, no charges are expected to be filed.
Col. Donna Lusczynski with the Hillsborough County Sheriff's Office told WFLA-TV that Padgett was "trying to do the right thing."
Durham had a lengthy criminal history of violence, the sheriff's office confirmed.
In the 2001 incident that earned him 11 years in jail, Durham was convicted of manslaughter in the the death of Timothy Gibbs.
In that case, Durham became angry at Gibbs and followed him to a parking lot, where he assaulted the 48-year-old cancer survivor. Durham reportedly punched the victim so hard that it left Gibbs brain dead. Gibbs died from his injuries days later.
According to WFLA, those who knew Durham said that he struggled with anger issues and violent tendencies. Durham's previous convictions included grand theft auto and aggravated assault.
When notified of last week's altercation that left Durham dead, Gibbs' widow told WFLA, "I know it's not the Christian thing to say, but this is poetic justice."