NEW YORK (TheBlaze/AP) -- CNN says it regrets leaving out a woman's call for violence in the suburbs of Milwaukee following the fatal shooting of her brother by police in the city over the weekend.
Violence erupted in Milwaukee on Saturday following the shooting of 23-year-old Sylville Smith. Police say he had a gun in his hand when he turned toward the officer, who opened fire. His sister, Sherelle Smith, spoke to reporters Sunday, calling for peace in the city, saying "don't bring the violence here and the ignorance here" before suggesting people should take the violence to the suburbs.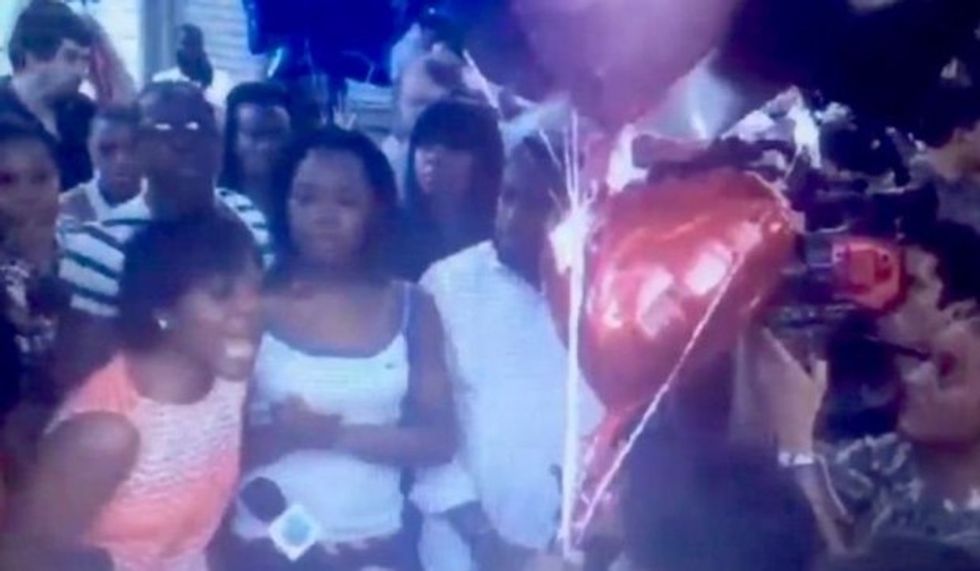 Image source: WITI-TV
But a report that aired on CNN on Monday only included Smith condemning the violence. The report left out Smith telling protesters to "take that s**t to the suburbs. Burn that s**t down!"
Users immediately took to Twitter, slamming the cable news channel for its misleading report.
@JonStreet@djdoobs@CNN Advancing the liberal narrative. Its's what they do.

— Jim S (@BurghFan99) August 17, 2016
@JonStreet@lesstaxingcpa@CNN that's disgusting. But what's expected

— damsel danger (@damseldanger) August 16, 2016
@JonStreet@newsbusters@CNN@theblaze Clinton News Network is creating news & narratives not reporting they change edit or spin for Hillary

— Stopthecorruption (@stopcollusion) August 16, 2016
CNN anchor Carol Costello said on-air Wednesday that she regrets that the second part of Smith's statement was left out.
.@CarolCNN apologizes for not airing full clip of Milwaukee victim's sister calling for violence "in the suburbs" pic.twitter.com/3g2mR85vaG

— David Mack (@davidmackau) August 17, 2016
—
Follow the author of this story on Twitter and Facebook: