(TheBlaze/AP) — Director Kevin Smith is taking on an online troll who called his daughter "ugly" and "talentless" and wished her dead on Instagram.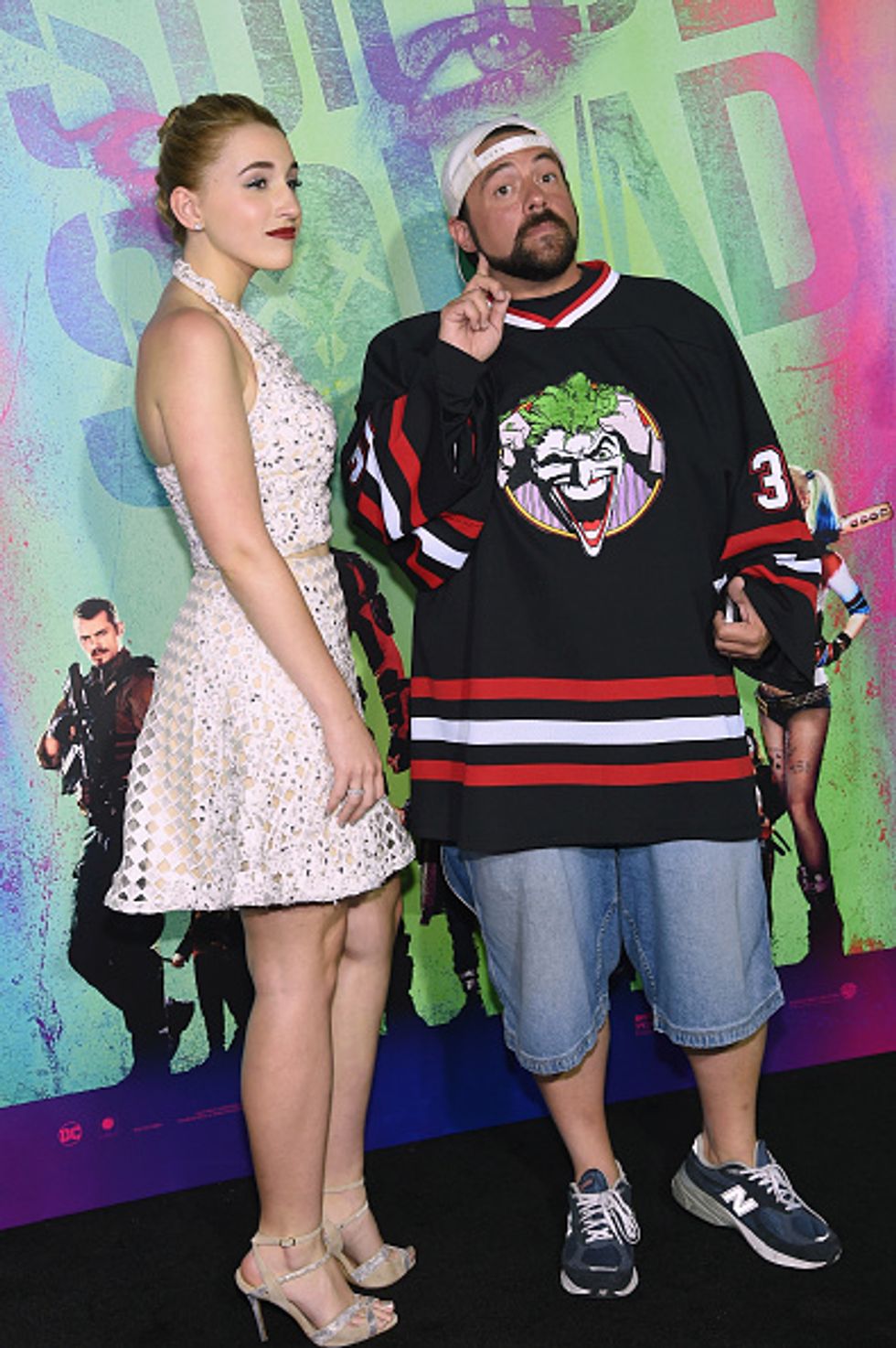 Harley Quinn Smith and Kevin Smith attend the 'Suicide Squad' World Premiere at The Beacon Theatre on August 1, 2016 in New York City. (Photo by Jamie McCarthy/Getty Images)
Smith posted on Facebook the comment he says his 17-year-old daughter, Harley Quinn Smith, received after posting a picture of herself on Instagram. Smith wrote that his daughter took the comment in stride and was "bemused by the bitterness."
"Way to unload on a teen girl because YOU have nothing to do in life," Smith wrote.
He said the commenter would be better off making his "own dreams come true, instead of slamming others for doing the same."
Smith directed his daughter in "Yoga Hosers," which is set for wide release next month.
—