Michael Phelps returned to the U.S. Wednesday for the first time since winning five Olympic gold medals in Rio de Janeiro — but not without being swarmed by reporters.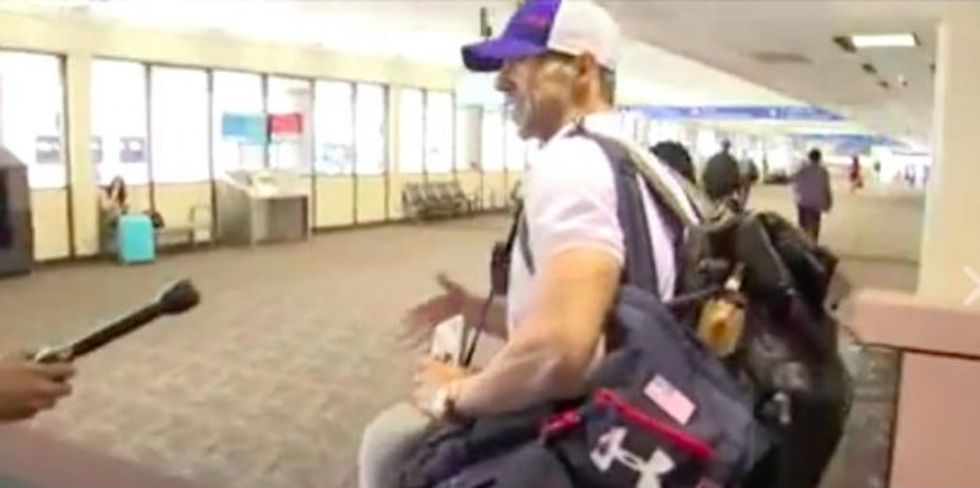 Image source: KTVK-TV
Phelps landed at Phoenix International Airport with his fiancee and his son when one local reporter from KTVK-TV caught up with them and asked Phelps how it felt to be home.
"It feels good to be home," Phelps responded, clearly not loving the media circus.
"Feel good? What's the first thing you're going to do?" the local reporter pressed. That's when the most-decorated Olympian of all time made very clear that he would't be answering any questions.
"If you could give me that space while I'm trying to get my family home and safe, I would appreciate that," Phelps added.
(H/T Mediaite)
—
Follow the author of this story on Twitter and Facebook: