MIAMI (AP) — Two Zika cases have been linked to Miami Beach, according to an email sent by the city manager to local officials.
Jimmy Morales wrote Miami Beach's mayor and city commissioners on Thursday morning that his office was in "constant communication" with Florida's Department of Health regarding mosquito control and investigations into Zika cases outside a previously identified infection zone in Miami's Wynwood neighborhood.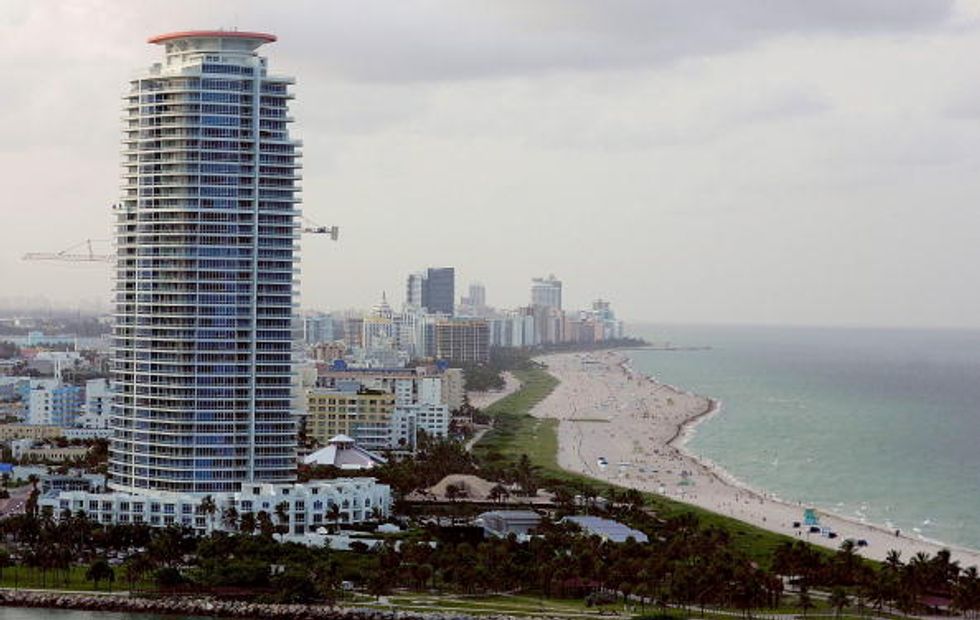 Miami Beach is seen as the nearby city of Miami undergoes a tremendous building boom August 17, 2006 in Miami, Florida. Some 14,000 condo units are under construction and more than 63,000 units are approved for construction or in the permitting process, according to the Large-Scale Development Report by the city of Miami's Planning Department. By contrast, just 9,250 units were completed in Miami in the past 10 years, according to the report. As the real estate market cools off, some buyer's hope prices will start to drop drastically on new condos coming onto the market. (Photo by Joe Raedle/Getty Images)
"I have been informed that two Zika cases have been linked to Miami Beach, one a tourist who visited the Beach approximately two weeks ago, and another a resident who also works on the Beach," Morales wrote.
He did not say whether mosquito bites caused the infections. The email was first reported by The Miami Herald.
Gov. Rick Scott scheduled a news conference Friday in Miami about the Zika investigations. He has directed the health department to offer mosquito spraying and related services at no cost to Miami-Dade County's hotels, restaurants and tourist attractions, according to a statement released Thursday by his office.
.@HealthyFla identifies additional area of local transmission in Miami Beach; clears another portion of Wynwood area https://t.co/LxMiwev6fd

— Rick Scott (@FLGovScott) August 19, 2016
Florida's caseload of Zika cases not related to travel outside the U.S. has grown to 35, according to a statement Thursday from the state's Department of Health.
Active Zika transmissions remain limited to Wynwood, but over six other infections outside that area also were being investigated, health officials said.
"One case does not mean active transmission is taking place and that's why the department conducts a thorough investigation by sampling close contacts and community members around each case to determine if additional people are infected," according to the health department's statement.
—