Atlanta police are searching for a suspect after a woman was injured in a shootout at a gas station on Sunday, according to WXIA-TV.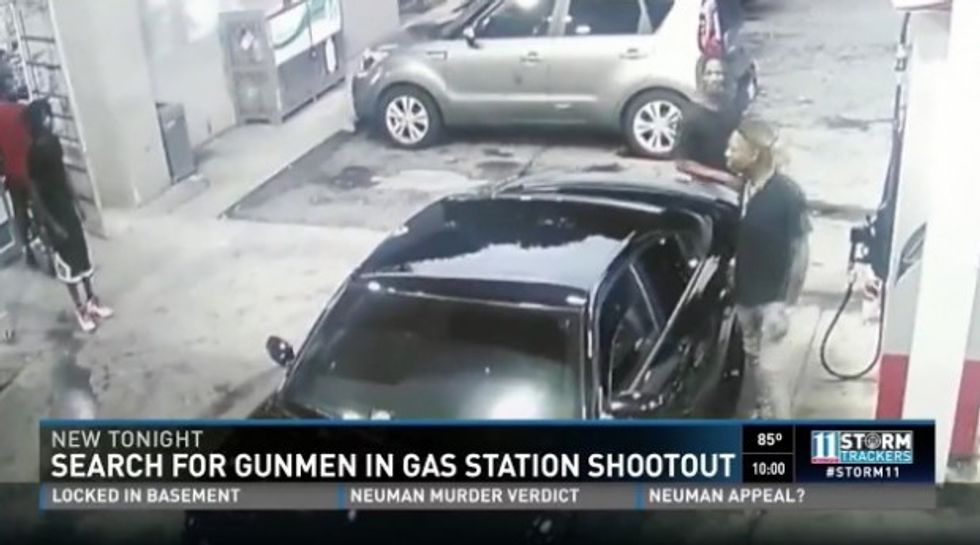 Image source: WXIA-TV
Surveillance footage appears to show a man following driver out of a gas station with a gun. The driver reaches into his car and pulls out his own gun.
The man who followed the driver later fires at the car, and the two men exchange fire. A woman later emerges from the car holding her shoulder.
According to WXIA, the woman was taken to the hospital in stable condition.
Police said the suspect drove away "in a red and black Mazda."
Watch below:
—
Follow the author of this story on Twitter and Facebook: