During a rare live interview, Hillary Clinton brushed off her lack of press conferences after being pressed on the issue by CNN's Anderson Cooper. The Democratic presidential nominee has not been questioned by reporters in more than 260 days.
When Cooper first asked the former secretary of state about her lack of pressers on Wednesday, Clinton said, "Well Anderson, I'm talking to you now, and I've given way in excess of 300 interviews this year."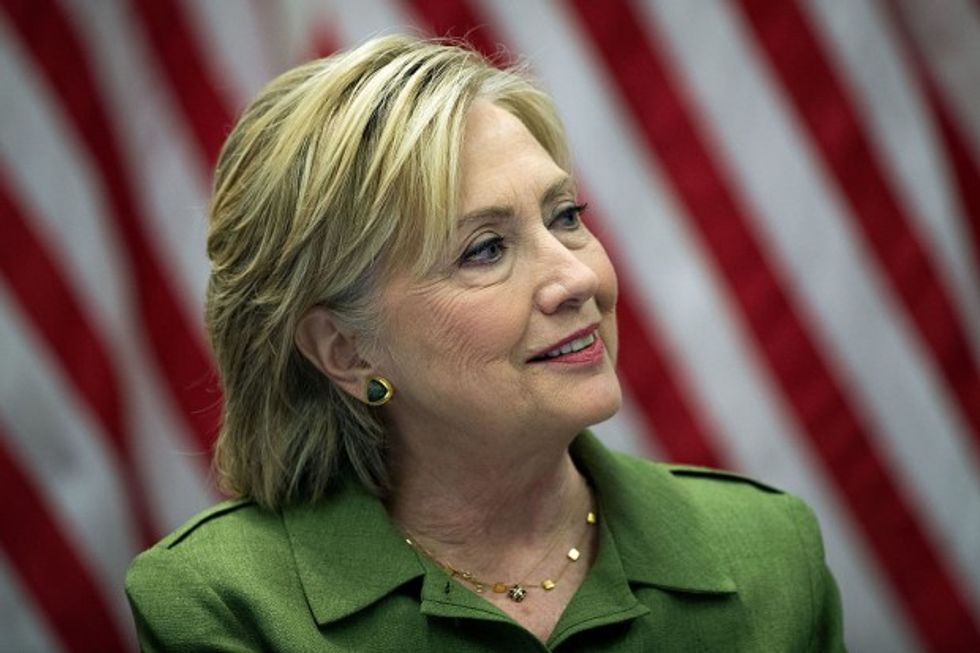 Drew Angerer/Getty Images
But the CNN anchor continued, pressing her on exactly why she has refused to take questions from a pool of journalists.
"I've got a lot that I've been sharing with the press, talking to the press, as I'm doing with you right now," Clinton said. "So, you know, stay turned. There will be a lot of opportunities for me to talk to the press as well as continuing to talk to the American public."
But Cooper stood his ground. At the end of the 10-minute interview, he poked Clinton one final time, telling the candidate he knows many reporters who would appreciate the opportunity to ask Clinton questions.
"I'm throwing that out there," he said.
Earlier in the day, former Vermont Gov. Howard Dean, a Clinton surrogate, defended the Democrat's decision not to hold press conferences, arguing the press corps treats her unfairly.
"She has no reason to trust the press corps, and the so-called email scandal is one of the reasons," he said during an interview on MSNBC.
"Look what AP did," he continued. "They completely screwed up their story. They had 100 appointments, or 85 or whatever it was that she made, out of 1,800 appointments and tried to make a big deal out of it. Having a press conference, in my view, is not the solution to this. You just get more of the same."
Watch the entire phone interview below:
–
Follow the author of this story on Twitter: