The University of Chicago has cautioned its incoming freshmen not to expect "trigger warnings" or "safe spaces" during their studies, according to the university's independent student newspaper, the Chicago Maroon.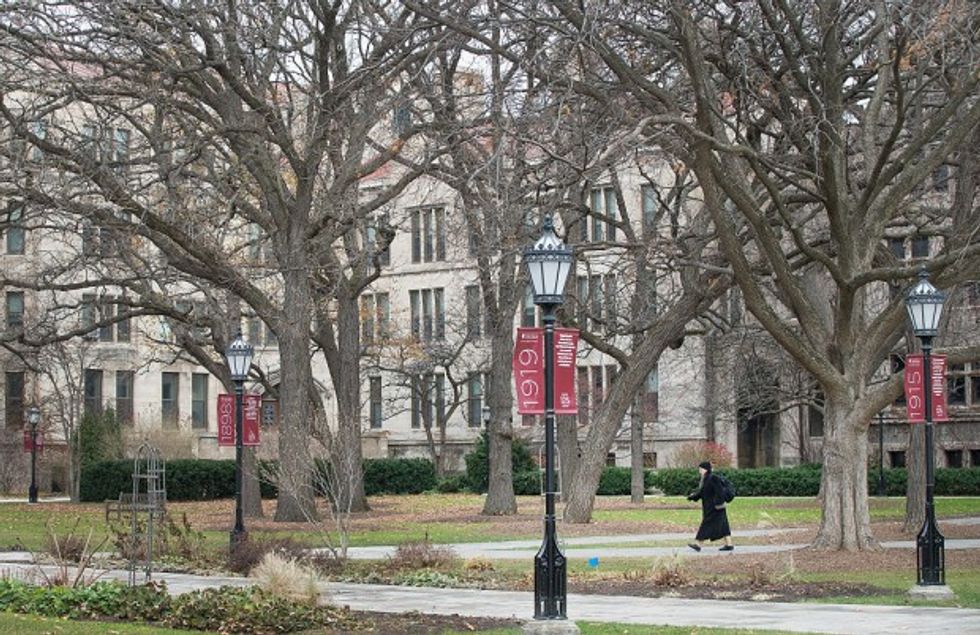 A pedestrian walks through the Hyde Park Campus of the University of Chicago. (Scott Olson/Getty Images)
The university sent a letter from Dean of Students Jay Ellison to the class of 2020, telling them that one of the school's "defining characteristics is our commitment to freedom of inquiry and expression."
"You will find that we expect members of our community to be engaged in rigorous debate, discussion, and even disagreement. At times this may challenge you and even cause discomfort," the letter states.
"Our commitment to academic freedom means that we do not support so-called 'trigger warnings,' we do not cancel invited speakers because their topics might prove controversial, and we do not condone the creation of intellectual 'safe spaces' where individuals can retreat from ideas and perspectives at odds with their own," Ellison added.
Read the full letter below:
In a welcome letter to freshmen, the College made clear that it does not condone safe spaces or trigger warnings: pic.twitter.com/9ep3n0ZbgV

— The Chicago Maroon (@ChicagoMaroon) August 24, 2016
—
Follow the author of this story on Twitter and Facebook: