A self-described "lifelong" San Francisco 49ers fan had a fiery response to quarterback Colin Kaepernick's refusal to stand for the national anthem in protest of America's "oppression" of black people.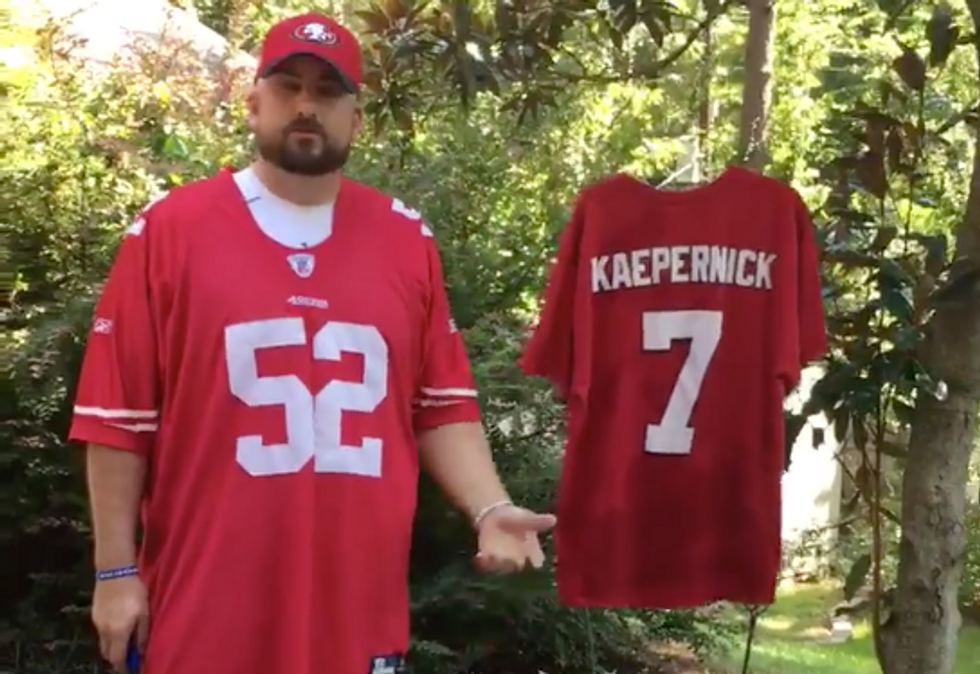 (Facebook)
"He says he's oppressed, making $126 million," the man says in the video. "Well, Colin, here's my salute to you. Here's my salute to you sitting on the bench for the rest of the year; sitting while you pee for the rest of your life; my salute to you."
The 49ers fan then set his Kaepernick jersey on fire while playing the national anthem. He made sure to take off his hat and put his hand over his heart for the duration of the patriotic tune.
The flames seemed to be in sync with the national anthem as the jersey was practically reduced to ashes and fell to the ground as the song came to an end.
Watch the man's "salute" to Kaepernick below:
After a photo went viral of Kaepernick sitting while other players stood for the national anthem before Friday's preseason game against the Packers, the quarterback told NFL.com that he would not honor America.
"I am not going to stand up to show pride in a flag for a country that oppresses black people and people of color," he reportedly said.
This story has been updated.